It's Friday and whether you're preparing for the weekend or already kicking back for the week; we have some great material from around the internet for you today. Let's start by getting nosy with some of the world's best designers:
What Does a Designer Cart Around With Them?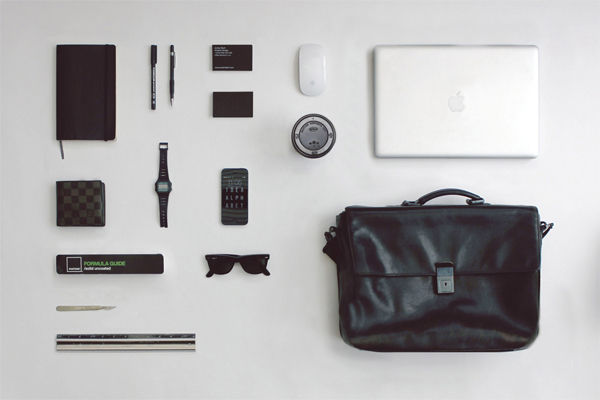 Ever wondered what the top designers lug around with them when they're working? Well, you're in luck. Curiosity won't take out any cats here as Nancy Young at Hongkiat has been and snooped through 20 designers' bags on your behalf:
"Designers and artists are pretty fashionable folks, as you may know. They like to get creative from the clothes they wear to how they organize their desks. If you've always wondered about what designers carry in their bags as well, you definitely want to pay attention to this.

Mijlo, a Dutch-based collective which has a backpack project you can back on Kickstarter, has reached out to a group of creatives from all over the world, asking them the essentials they have in their bags. On their site you can find about 100 of these designer bag exposés, so what we have here is just a sneak peek into what you can probably find in a designer's bag."
So take a look inside over at Hongkiat – go on, you know you want to.
E-Ink Keyboard to Kill the Original?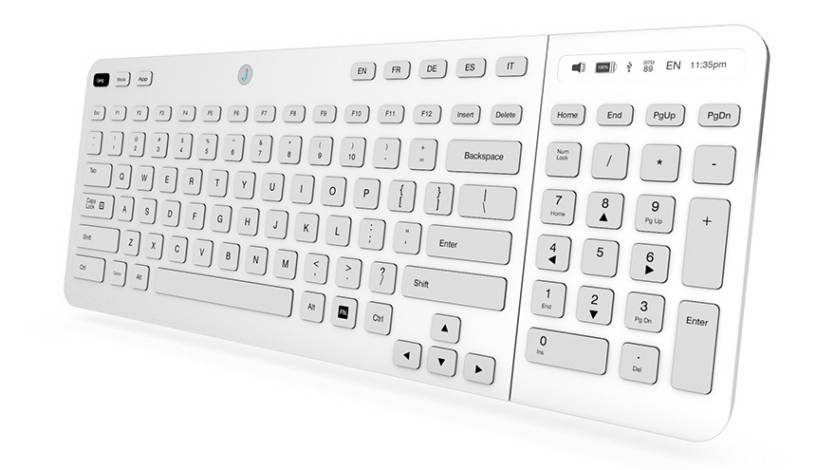 This cunning keyboard, Jaasta, is the recipient of much enthusiasm from Core 77 and we can't blame them:
"There's a certain respect afforded to the rare designer who has reached the highest levels of keyboard shortcuttery—a masterfulness attained only when the self and the software (be it CAD or Adobe) become one. Whilst effortless key stroke knowledge of a chosen tool can be achieved through years of dedicated daily practice—young devotees required to spend many consecutive days and nights in intimate communion with their keyboards in pursuit of perfection—only true touch typing demi-gods can commit multiple program key combinations to memory, laying down one set and picking up another in the time it takes to switch between screen. This ancient art and time-honored tradition (handed down across generations for millennia decades) could, however, be about to fade into insignificance."
See what's happening with Jaasta here at Core 77.
Gorgeous Branding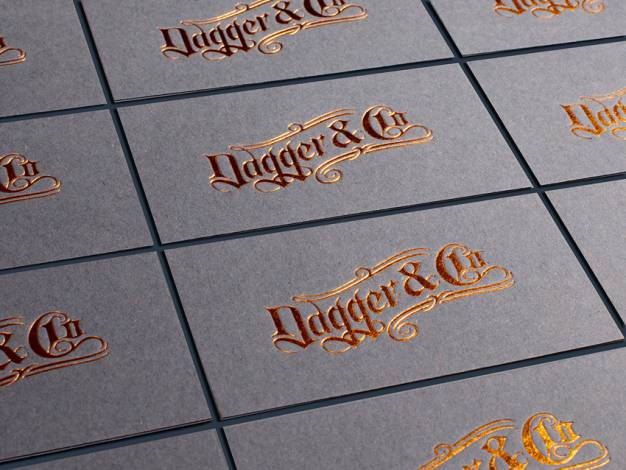 From Up North looks at Chad Michael's work in developing the branding for Dagger & Co.:
"It's been a whole year since we last featured a single design project. The section have been a bit dormant while our attention have been focused elsewhere. But the plan is now to revive the articles and start pushing out more content again. And we're starting off with a beautiful branding project by Chad Michael for Dagger & Co. – A tattoo shop on Malta whose goal was to stand out amongst what's typically expected for tattoo shop identities. You'll find more of Chad's great work on his website."
See the branding and more here at From Up North.
Image credits: Images are drawn from the articles we have linked to and image sources can be found at the bottom of these articles.