It's Friday and here at the UX Daily we're winding down, just a little, for the weekend. However, we'll still be here every day brining you the best UX and design content from around the Internet. It's Friday so we've got some great stuff today too:
Want a Job at Google?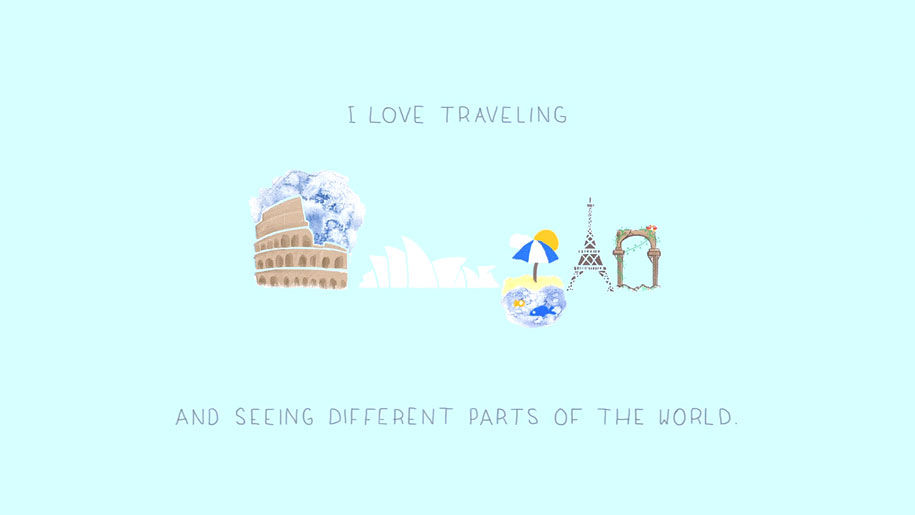 Then why not emulate this lady featured at Demilked who put together an awesome animated resume to wow their recruiters? Of course she didn't get the job… but that doesn't matter when it comes to art does it?
"Most of us send CVs full of lies when we apply for jobs. But Lisa Vertudaches, an animator and illustrator from Adelaide (Australia) made an entire animated video resume to apply for the position of Google Doodler. Unfortunately, Google never watched her video (boo!) and the position is now closed. Not the one to be a sore loser, Lisa shared her doodle resume over the internet.

"Each doodle reflects an aspect about myself, professionally or personally, and I'm really happy with how it turned out" she writes, sharing her video. Well, yes, it's a good thing she's happy, and now, she's getting a lot of attention on her tumblr site.

Google might have missed out on this one."
See Lisa's awesome artwork at Demilked today.
Creative Marketing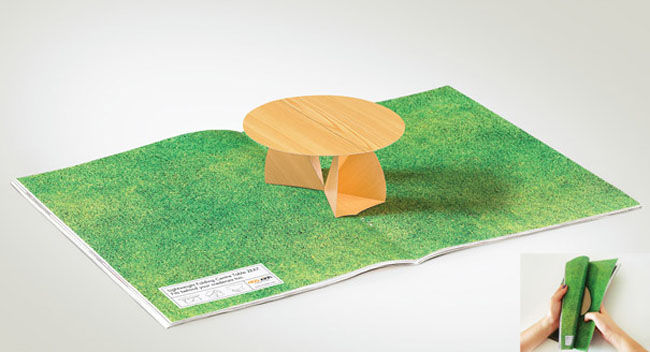 These awesome campaigns at Instant Shift are the perfect shot in the arm for inspiration for your next guerrilla marketing move:
"I've seen many people complaining that advertising in magazines doesn't have much room for innovation, but here we are about to contradict these complains. Just like any other ad space medium, magazines are also allow you to reach more specific audiences, but magazines are not limited to that because it can be a space for creative imagination, and these creative double page magazine ads are good evidence of this.

These creative double page magazine ads the perfect example of how ad agencies use some of the most creative minds in the world, by thinking outside the box, to produce the effective advertising strategies for their product that forces us to hear their voices."
See all thirty adverts at Instant Shift here.
Design Storytelling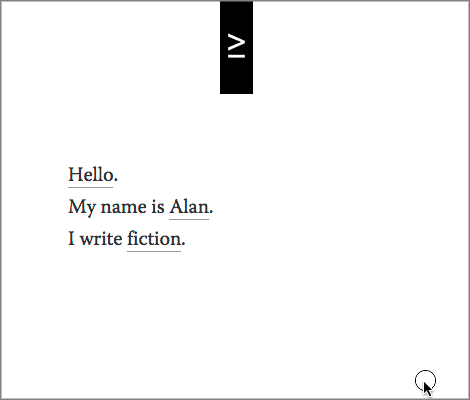 This is a wonderful look at the use of storytelling in UX environments from Alan Trotter at Design Envy:
"Fiction writer Alan Trotter has a website that uses an extremely simple—yet impossible to resist—interaction that slowly reveals a short story.

One of the most important goals of good design is getting people to actually read the content. When you get to Alan Trotter's site you see very little information and a few text links. As you start clicking the links, more information, more links, and a short story are gradually revealed. The way that the content is revealed draws you into the experience much more effectively than all of the parallax animations and sliding carousels we've come across. The concept is entirely appropriate for a writer's site, serving to convince us of his skills rather than causing an unnecessary distraction."
Find out more here at Design Envy.
Image credits: Images are drawn from the articles we have linked to and image sources can be found at the bottom of these articles.