It's Friday and for those of you winding down for the weekend; we've mixed a little fun into the mix today – we hope that some of these pieces make you smile – they certainly made us smile. So as you start to kick back in anticipation of getting out the door tonight; why not check out these awesome pieces from around the web?
It's Au Revoir and Goodbye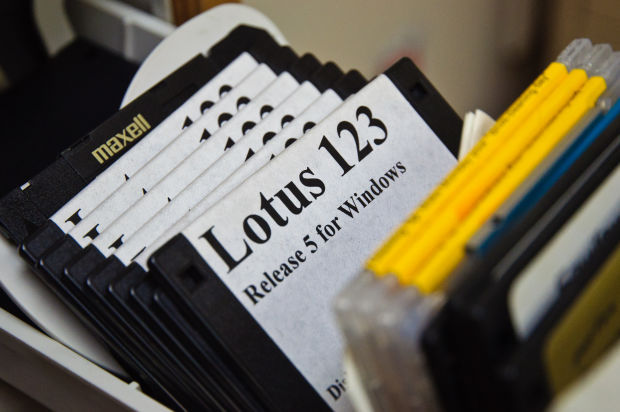 ReadWriteReflect takes a nostalgic glance over its shoulder at 2014 and mourns 5 tech icons which bought the dust during the year. We can certainly say that at least one of these is truly missed by us –the iPod Classic's demise leaves a huge gaping hole in my travel kit.
"Should auld acquaintances be forgot, and never brought to mind? Here at ReadWrite, we say no!

As we get ready to usher in 2015, it's time to bid farewell to some of the things that left us in 2014. Some icons of tech made their exit this year, including the original iPod, ye olden spreadsheetesowftwayr, and Yahoo's original claims to fame. Fare thee well, friends!"
Find out what Richard Procter has to say about these losses over at ReadWriteReflect.
What? Really?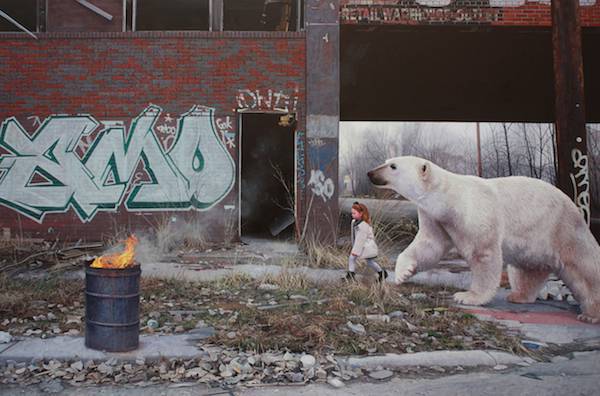 Design Taxi takes a look at what Kevin Peterson does to the big city when he adds polar bears and little girls… this is a surreal collection of awesome images. We like it a lot.
"Pretty little girls wandering the streets of modern big cities on their own is not a common sight, but spotting bears on these same streets would be considerably more unexpected.

However, in the world of Houston-based Texan artist Kevin Peterson, these situations are made to seem like ordinary everyday occurrences—in his paintings, he create photorealistic renderings of independent young girls and curious, majestic bears walking about in gritty, graffiti-covered urban spaces."
Head over to Design Taxi to enjoy the full collection now!
50 Business Cards that Are Just Too Wonderful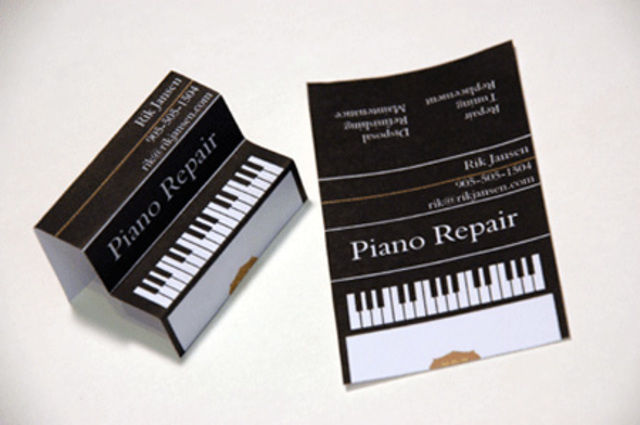 And the folks at Web Designer Wall have gone out to hunt down the 50 best business cards ever; we agree – you'd never want to throw these in the bin:
"Business cards used to be nothing more than plain and simple (and quite frankly, boring) pieces of card with a few contact details on.That was before creatives got involved, though, and completely changed the game. People started to realise the fantastic branding potential behind these little cards. We've already seen a number of beautiful examples of embossed business cards, and even some so creative that they change the shape and material of the traditional business card entirely. Well, the latter has proved to be incredibly popular in recent years, and we've found even more examples of brands using business cards to mirror their personalities! Here are 50 for your inspiration:"
See all 50 cards over at Web Designer Wall.
Image credits: Images are drawn from the articles we have linked to and image sources can be found at the bottom of these articles.