Is it the weekend already? Doesn't time fly when you're having fun? Well, we are having fun here at the IDF and as always we'd like to share some of the best UX material on the web with you today. It's always good to get some additional input into our own UX universes:
Is Perfectionism What You're Looking For?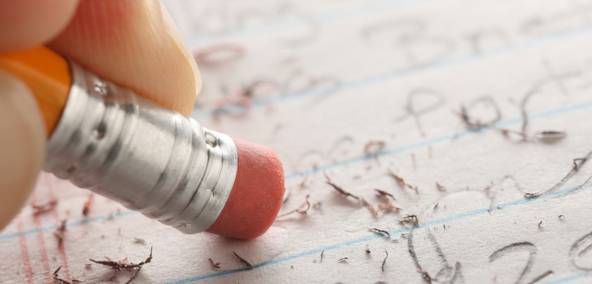 Creative Bloq tackles a thorny question; do web designers really need to be perfectionists? Or are they more of a PITA than they are worth? We don't know that all perfectionists are a problem but we sure know that some of them are…
"Focus, passion and meticulousness are admirable creative traits, but do we need to recognise when to stop?

The myth of the perfectionist – driven, relentless, unwavering – pervades the creative world. And these qualities are certainly necessary. Nobody should ever turn in work what's half done and unpolished.

Perfectionists can however be disruptive, hard to manage and draining."
Find out more about those pesky perfectionists here at Creative Bloq.
A Holiday Wish
Perhaps we could have squeezed this into the pre-Christmas line up but it's still as relevant now. Jeffrey Zeldman explores a changing world with his holiday wish:
"A friend and I were talking the other day about why clients spend more on toilet cleaning than design, and how the industry has changed since the mid-1990s, when we got our starts. Early in his career, my friend wrote a fine CSS book, but for years he has called himself a UX designer. And our conversation got me thinking about how I reacted to that title back when I first started hearing it.

"Just what this business needs," I said to myself, "another phony expert."
Find out what he really thinks at 24 Ways.
It's a Popularity Contest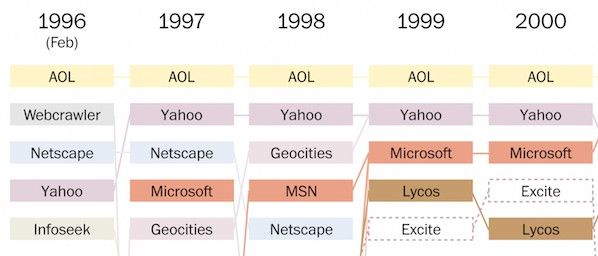 Seriously, those wonderful people at Design Taxi have been examining how the web has changed over the last nearly 2 decades. What was popular each year and which former stars fell from glory never to be heard from again? The graphical explanation is simply excellent:
"If you have been active on the internet for the last twenty years, you would probably recognise many of the names on this chart created by The Washington Post, which tracks the 20 most popular websites every year from 1996 to 2013.

Not only does this chart brings you down memory lane, but it also offers an interesting look at how the internet has evolved in the past two decades."
See the charts here at Design Taxi.
Image Source:
Design Taxi (link to image)
Peace of Mind Foundation (link to image)