For those of you who celebrate it; we wish you a Happy Christmas from the UX Daily. For those of you who don't; we hope that you have a great day too. Here are some great pieces from the wider World Wide Web on this the 25th December, 2014:
Time to Dump A/B Testing?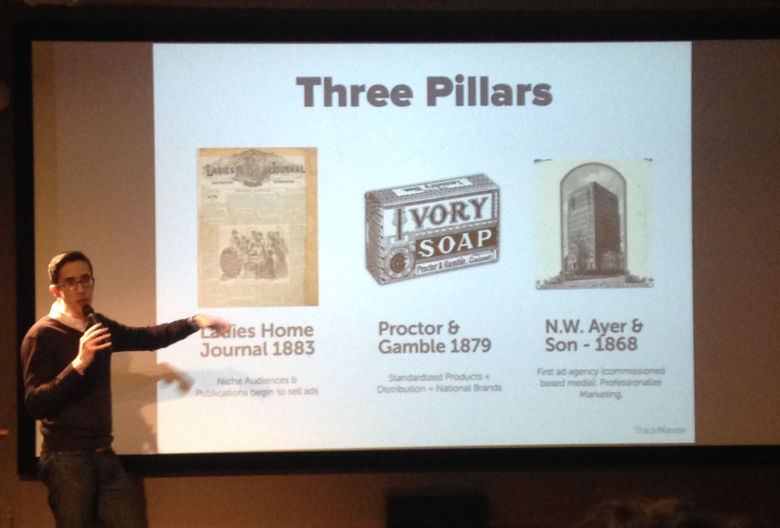 This surprising piece on Venture Beat is very interesting. It takes a look at the inside out of marketing in VC sponsored startups. There's some surprising advice and some that should (but often isn't) be blindingly obvious too:
"What kinds of marketing tips do a VC firm's startups share?

Bowery Capital hosted in Manhattan its second annual CMO [chief marketing officer] Summit on Thursday to find out. It brought together nearly a dozen companies in its portfolio — including marketing analytics firm TrackMaven, training platform Codecademy, and mobile data platform MParticle — along with related vendors and invited guests."
Find out what Barry Levine learned about marketing here.
UX Prestige; Where is It?
Randy Fisher explores where the true prestige lays in the field of user experience design over at Medium. A really interesting and thought provoking piece:
"Don't let the title fool you, I'm not saying that as UX designers we should ever resort to trickery or deceit in order to design a great user experience. I am certainly not suggesting that we make things disappear unexpectedly or create illusions of reality for our users.In fact, at DeveloperTown I work with my designers to stay focused on designing-in clarity and predictability for the products we launch. What I am saying is that I have seen over and over again how providing an aha moment when onboarding a new user can significantly increase the likelihood of them having a great experience, and even contribute to long-term adoption."
Read the whole thing here at Medium.



This is an interesting article over at Froont.Com it's not quite as well-polished as it might be but it does a good job at drawing out the history of web design from a web designer's point of view:
"My interest in coding my designs was lost at the the moment I realized how much trickery had to be done to make it happen. Seemingly simple issues could be solved in so many ways. Yet it still might not have worked on some browsers.

One thing that always made me wonder is why there's a division between design and code. Why difficult things become more simpler, but simple things become more difficult?

So instead of debating whether designers should learn code or developers should learn design, let's set some common ground on how design for the web evolved and how we could bridge the gap between code and design."
Image credits:Header, A/B, Web Design