It's Monday again, so soon, and we're already loving 2015. So let's take a look at what's coming this year and some of the things that didn't go so well last year too. We've got some really interesting stuff today in our UX round up:
Leave Me Alone!
If you use
Facebook
(and it seems likely that you do – 1 billion people do so you're in good company) then you probably got their end of year round up message. Meyer Web takes a look at why the algorithm got this so wrong:
"I didn't go looking for grief this afternoon, but it found me anyway, and I have designers and programmers to thank for it. In this case, the designers and programmers are somewhere at Facebook.

I know they're probably pretty proud of the work that went into the "Year in Review" app they designed and developed. Knowing what kind of year I'd had, though, I avoided making one of my own. I kept seeing them pop up in my feed, created by others, almost all of them with the default caption, "It's been a great year! Thanks for being a part of it." Which was, by itself, jarring enough, the idea that any year I was part of could be described as great."
Read the whole piece at Meyer Web here.
The Moral Compass of UI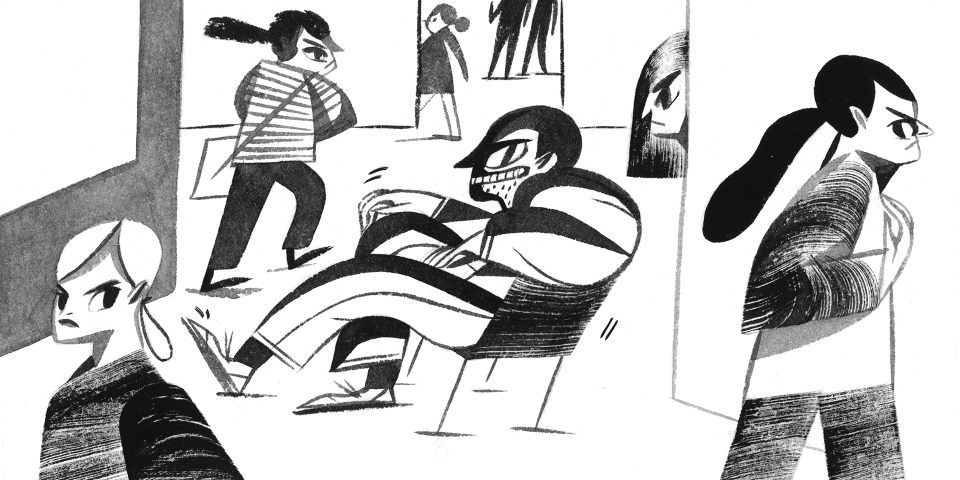 Christina Wodtke at A List Apart takes a long hard look at design conferences and seeks a way to tweak the moral compass of the User Interface. It's a very entertaining read:
"A couple of years ago, I was asked to help put together a code of conduct for the IA Summit. I laughed.

We need a code of conduct here? The IA Summit is the nicest, most community-friendly conference ever! Those problems happen at other conferences! And they want me to help? There are sailors jealous of my cussing vocabulary—surely I was not PC enough to be part of such an effort. But the chairs insisted. So, being a good user-centered designer, I started asking around about the idea of a code of conduct.

I found out design conferences are not the safe meetings of minds I thought they were."
Find out what went wrong and right here at A List Apart.
The Crystal Ball of UX



We don't like making predictions because… they so often go awry. I can remember that somebody once thought that the Sinclair C5 was a good idea; though nobody will own up to that now – not even Sir Clive Sinclair we expect. But the lovely folks at UX Magazine have been bold and looked at what they think will be coming in 2015 from a UX perspective:
"As we mentioned last week when we gave you the top UX trends of 2014, it's been a big year for experience design. 2015 shows all signs of being an even bigger one, with experience design sinking deeper into products, services, organizations, and the lives of those who interact with them.

Without further ado, here are some predictions for 2015 from our contributors:"
Find out all their predictions here at UX Magazine
Image credits: Images are drawn from the articles we have linked to and image sources can be found at the bottom of these articles.