One of the really nice things about our community is that many members are kind enough to run local group activities for others. All of our local group activities are free to join;
you don't even need to be a member of the IDF
. You may, depending on the venue, be expected to buy a drink from the venue but you won't be charged anything at all to attend.
What's the Purpose of an IDF Local Event?
There are many things you can get out of an IDF Local event:
It's a chance to share ideas on the future of design.
It's a chance to work on problems together with other like-minded people.
It's a chance to build a personal network that may be able to help you track down career opportunities or offer other insights.
It's a chance to learn more about design and to teach others about your own expertise (if you want to do so).
It's a chance to have a little fun and broaden your social sphere too.
Who Should Attend an IDF Local Event?
Anyone with an interest in design of any kind; from UX and UI work through to usability, interaction design and more. Professionals and students are equally welcome.
What if There Isn't an IDF Local Event Near Me?
If you'd like to become an IDF local leader; contact us and let us know – we'd be happy to support you in setting up a local group and help you to hold local meetings too.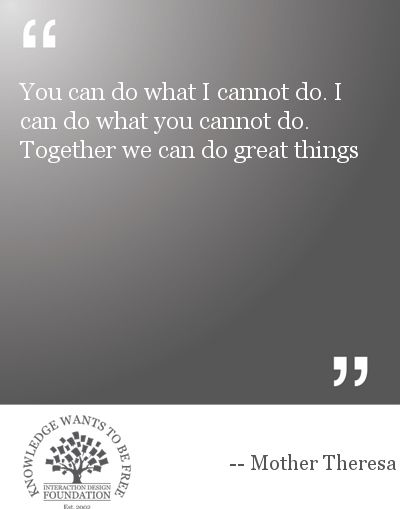 So What's Going On and Where this Week?
Non-IDF Events That Might Be Near You
Don't forget to check our calendar out every week for events that aren't run by the IDF but might be of interest to you. Please remember that we have no influence over the quality, pricing, etc. of these events and you should check out all details carefully before committing to anything.

This week sees:
UX Brighton 2014: Practical Philosophy on the 14th in the UK
Dia Internacional de la Usabilidad on the 14th
Primer Seminario CITIAPS de Experiencia de Usuario on the 14th
3rd Workshop on Smart Material Interfaces: Materials for Smarter Interfaces on the 16th
The ACM International Confernce on Interactive Tabletops and Surfaces on the 19th

Img: Global