Concluding our gamification series, we take a look at the outcomes of all our planning and how we should be realistic with our expectations, take into regard your objectives of the project.
Although gamification is a versatile business tool, it is not the be all and end all and can only be used when certain objectives can be met. Goals that are set must be realistic and achievable. Make sure progress is measurable, achievableand realistic making sure the team involved is on a common mission.

A Gartner study in 2012 anticipates that most failed applications will result from the "lack of understanding of game design and player engagement strategies".
We can track user data using a variety of apps and metrics but overall we need to track user growth, retention, and key behaviours tied to specific products, user behaviours that matter by collecting valuable insight that highlight the top users and monitor daily activities and users by achievements and levels.
We need to collate all this data after we have viewed and measured it and compare against previous data creating before and after scenarios after the product is gamified or a product iteration has taken place.
Only start monitoring new iterations' data once we have a base of a non gamified environment to work with over a set period of time and detailed enough to monitor specific activities. Once we have this data, the end product can then be further modified based on these results to create maximum impact on the end user.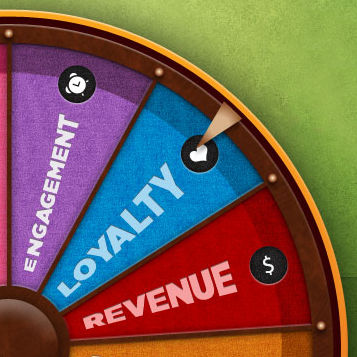 To sum it up, gamification can lead to a massive increase in user engagement but must be used wisely as over-gamifying actions can move away from the core business objective and insufficient rewards can lead to loss of interest and ¾ of companies fail. It might be a bumpy ride so don't jump into gamifying your app and raising your expectations too quickly but rather spend some time crafting a great strategy and building a great product.
Have Fun!
Image Source:
The Wall Street Journal (link to image)
Utility Dive (link to image)
Mobile Dev Hq (link to image)