Welcome back to another fun filled series. This week we look at email marketing, building databases and setting up a performing email campaign and sending it out to our mailing list.
Email marketing is the direct messaging to your target audience and is primarily something that would be combined into your product and marketing strategy. Messages are highly focused and directed at the consumer base primarily by the CRM (Customer Relationship Manager).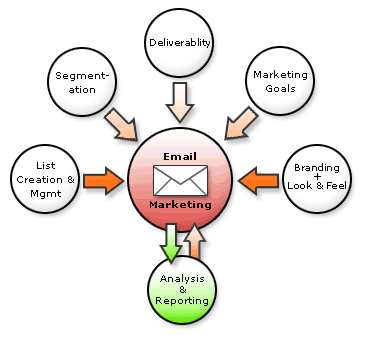 Campaigns are usually send out to promote some kind of action such as creating brand awareness, customer loyalty, as well as repeat business and sales promotion or requests for donation. We can send this out to either a purchased list or a current list we have grown by other means of data collection such as opt- in mailing lists.
Email marketing is a constantly growing trend. It was estimated that in April 2014 a claimed 122 billion emails were sent every hour!
Campaign performance can be monitored by a wide variety of CRM applications and bulk mail providers such as Mailchimp and Campaign Monitor where we can track open and Click-through rates, conversion rates, bounce rates, forwarding rates and email list growth rates.
Types of email marketing


Transactional emails


These are usually sent after some kind of action or transaction with a company or product and are used primarily to facilitate and create an automated method for commercial transactions between to company and end user providing information on the method that triggered the mail in the first place. Generally open rates are really high compared to direct mailers as we already have the attention of the targeted individual.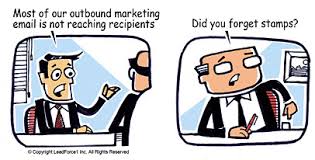 Targeted mails can also be used for promotional purposes and contain direct promotional information such as referral programs.
Direct Promotional Emails


These differ from transactional emails as they contain a direct promotional message primarily aimed at company announcements and special offers that are sent to bulk emailing lists.
Mail providers generally cater for both of these methods such as Mailchimp's Mandrill which is specifically geared toward transactional campaigns.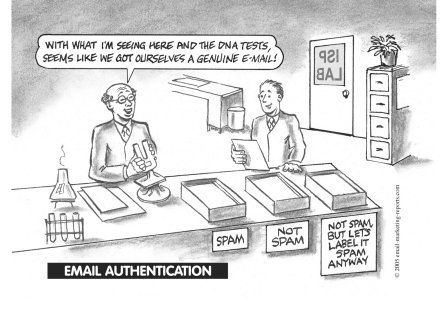 There are many advantages to both of these methods over other forms of online marketing as campaigns can be tracked and we can usually deduct exact numbers for return on investment and the influence the campaign has had on the end user. Unfortunately there are a number of disadvantages, including lower delivery rates due to spam and strict company mail filtering systems as well as being regulated by a number of strict laws such as the CAN-SPAM Act of 2003.
Image Source:
Remy Bergsma (link to image)
webRulon (link to image)
LeadFormix (link to image)
Special-Databases (link to images)