Email tracking has come a long way in recent years. It is far easier than it sounds and can mean the difference between great ROI and nothing for your email campaigns. Unlike other forms of direct marketing, email marketing lets us track basic user interaction with our emails and provides us with valuable information with such as open rates ,click through rates, bounce rates and unsubscribes as well as if your email has actually lead to a conversion of a consumer to a product.

With the introduction of new metrics we can drastically alter the end users behaviour by changing items such as subject lines, images and re-writing inbox friendly content.


Firstly, when it comes to your email list, keep track of unsubscribes and growth rate with new opt-in signups (as these are people that actually want to receive your emails as they have requested it. It is important to monitor and remove unsubscribed emails from the list as they will only increase you email senders overall spam rating when those users click "Mark as spam" this is why, for large databases, we should make the unsubscribe button a little more prominent so if users don't want your mail, they click that rather than mark it as spam.


Open rate is the % of your database that has actually opened your email. It is the most common metric we should track. We can deduct from this how individuals are potentially going to be engaged by the email content and have reacted to the subject line.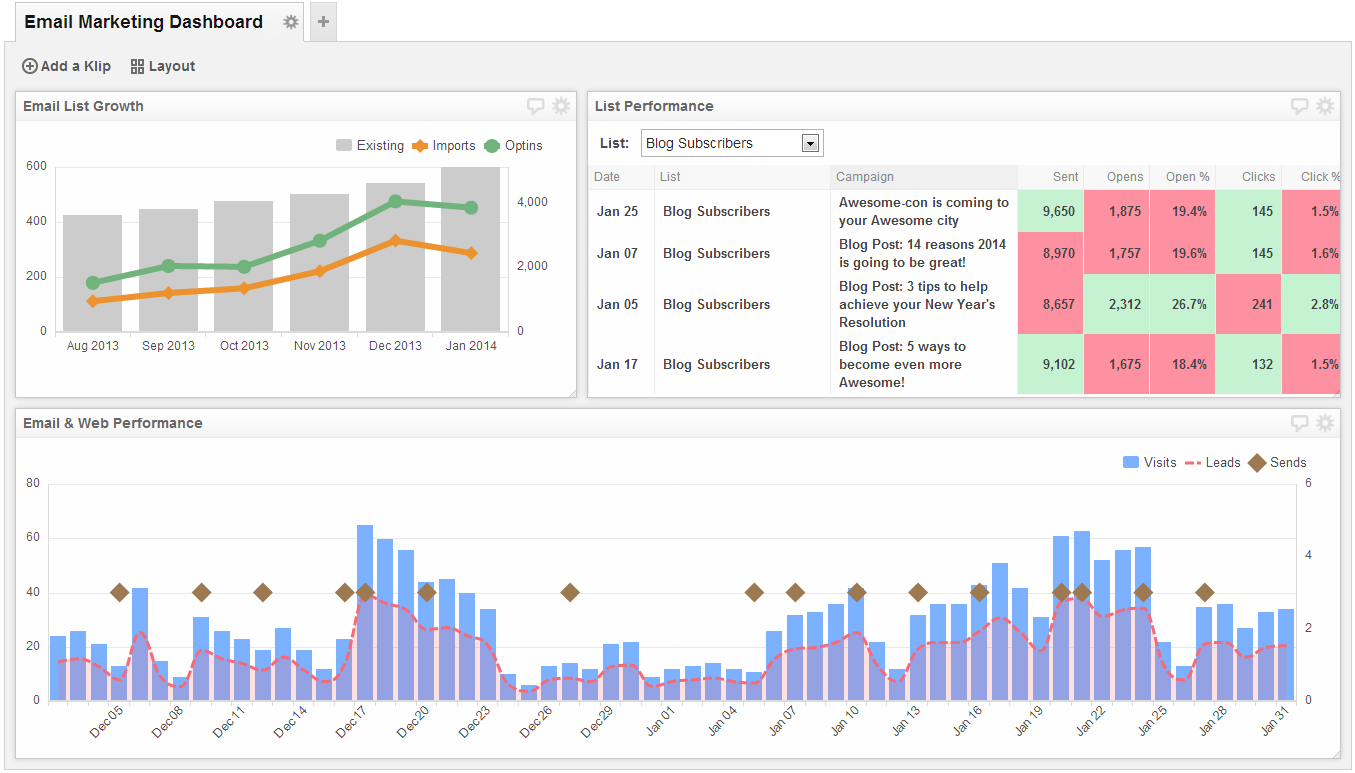 Click-through-rate is the number of users that have taken action and actually clicked on your link and sent them to your external content. This is something great to watch especially on a website such as a large eCommerce platform where we can monitor this and track how button colours and call to actions have influenced the end user. At the same time we can monitor click maps. These are fairly new to email and are not compatible with a number of email clients but can become very useful in tracking what your user is actually clicking on and how they are engaging with the email.

Conversion rate is how many of those users that have clicked on the button or call to action have actually gone ahead and purchased the product.

Bounce rate is how many users' emails have bounced so they have not received the communication in the first place. A soft bounce is where the users email has been correct but their mailbox full or a server issue, we can try and resend to this list at a later stage. A hard bounce is where the user email address doesn't exist and has either been closed or wasn't valid in the first place. We should remove hard bounces from our list as this can damage our email sender's online reputation and drastically increase our spam score especially on really large databases.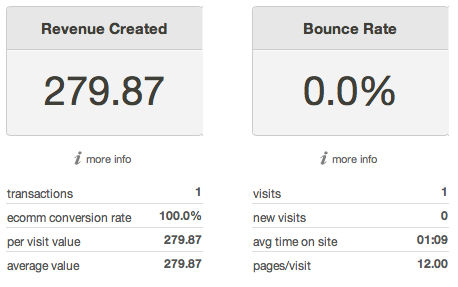 Email forwarding is a great metric to monitor as this will show you how many individuals have had good feedback from your communication and have forwarded it to potentially new leads which may lead to new signups and grow your database.

Lastly we can look at the ROI generated by our campaigns by giving each one a unique ID where we can view all profits that your campaign has brought in.
Image Source:
Klipfolio (link to image)
Sil Kogelman (link to image)