Speaker Series, Vol. 1
Feb 19th, 2020
6:00pm - 9:00pm (UTC -04:00)
TEKSystems, 757 3rd Ave, #1202, New York City, NY
This is Local Group meet-up
Attendance is free
You do not have to be a member of the IDF to attend
What are Local Groups?
IDF Local Groups will expand your local career network - whether you are interested in learning new skills, looking for new job opportunities, new clients for your company, or a great new dedicated employee.
An IDF Local Group is a group of people who are just as passionate about design as you are. Each Local Group holds physical meetings and the agenda is to get inspired, discuss, have fun, learn and improve your career. Meetings take place in a relaxed and fun atmosphere at a local cafe, an office building, or an auditorium depending on the agenda for the meeting. For each Local Group there is also an online Local Group so you can stay in touch and help update each other on local events.
Meet-Up Details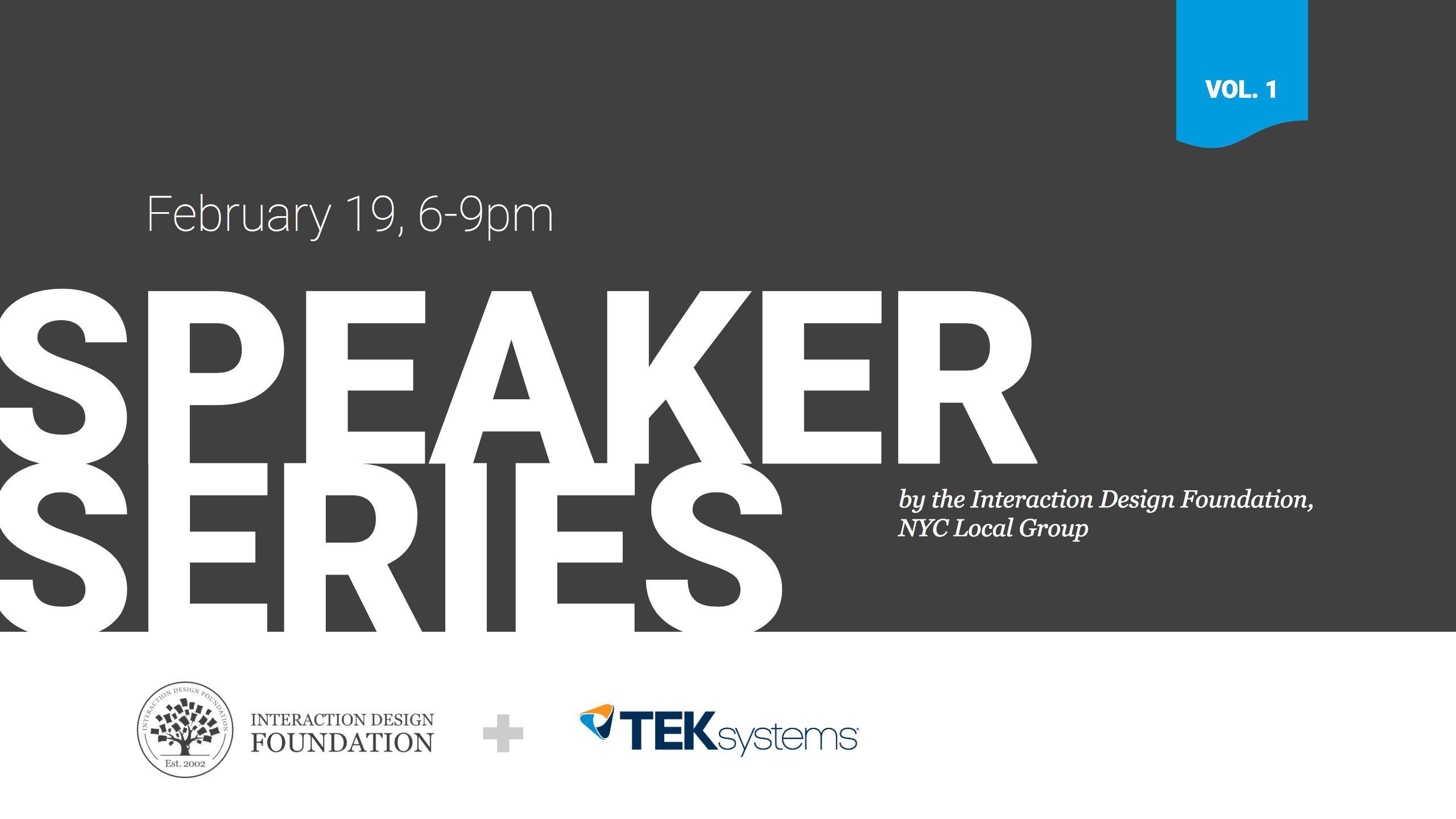 Hello everyone!

We are very excited to invite all IDF/NYC members [and non-members] to this inaugural Speaker Series event. This will be a more formalized event than we've had in the recent past, complete with great talks from knowledgeable UX practitioners in the industry with a chance to ask questions & network with others.
To end the night, TEKSystems will provide FREE portfolio reviews for event attendees! So bring your laptops, resumes, portfolios and get ready to have a wonderful night. See below for full details:
Attendance Checklist:
Review the details below
RSVP to confirm attendance
Bring laptop for portfolio reviews
Full Agenda:
Arrival & lite refreshments (15 min)
Introduction, IDF & TEK systems (10 mins)
Guest Speakers (60 mins)
Speaker Q&A (10 mins)
Networking & portfolio reviews (60 mins)
Guest Speakers:
Melissa Sanchez, UX Research Manager, Verizon
Nefeli Stavrinidi, Lead UX Designer, Morgan Stanley
Joe Formica, Lead UX Design Instructor, General Assembly. Founder, Bitesize UX.
Our Host:
TEKSystems is an industry leader in digital transformation, talent acquisition & team building. They help thousands of talented individuals land great careers in reputable companies. They boast:
Deep, local knowledge in more than 400 metropolitan markets worldwide
Proprietary research of market trends and analysis of industry employment
100+ locations throughout North America, Europe and Asia
100 IDF members (and some non-members) are attending
Meet-up discussion
Local Leaders of IDF New York City