Measuring Design Success - Workshop
Zeotap India
974, 80 Feet Rd, S.T. Bed, Koramangala 4th Block, Ejipura, Bengaluru, Karnataka 560034 Bengaluru
Oct
15
Time zone:
(UTC +05:30) Kolkata
This is an IDF Local Group meet-up
Attendance is free
You do not have to be a member of the IDF to attend
What are Local Groups?
IDF Local Groups will expand your local career network - whether you are interested in learning new skills, looking for new job opportunities, new clients for your company, or a great new dedicated employee.
An IDF Local Group is a group of people who are just as passionate about design as you are. Each Local Group holds physical meetings and the agenda is to get inspired, discuss, have fun, learn and improve your career. Meetings take place in a relaxed and fun atmosphere at a local cafe, an office building, or an auditorium depending on the agenda for the meeting. For each Local Group there is also an online Local Group so you can stay in touch and help update each other on local events.
Meet-up description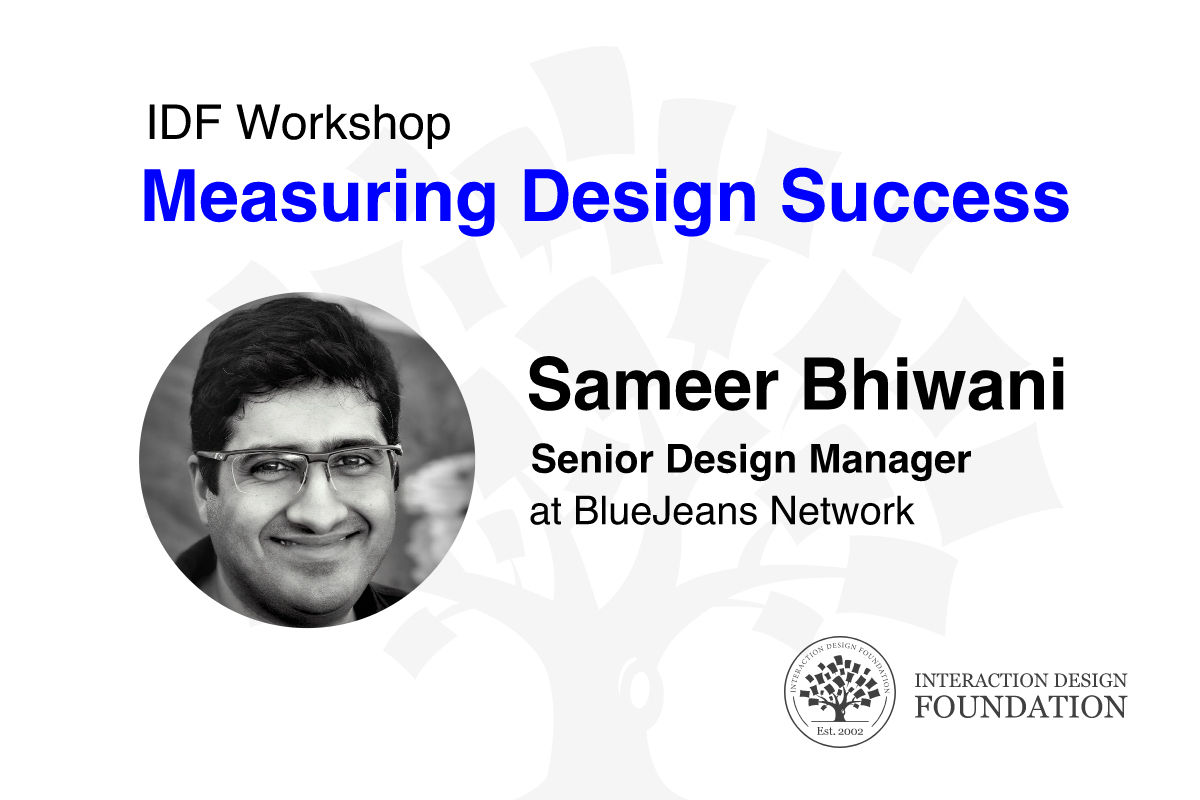 This practitioner workshop is suitable for designers and product managers who have been through a few product cycles and are currently not using or finding value in any analytics and tracking tools specifically for the UI they built and shipped.
Full details & RSVP - https://nvite.com/IDFTalk/4l136n
Note: Limited to 20 seats only. First come first serve.
---
14 IDF members (and some non-members) are attending:
Meet-up discussion
Local Leaders of IDF Bengaluru
Community Leader - Interaction Design Foundation Bengaluru
Bangalore
Karnataka
India