Let's meet at WIAD Barcelona
Everis
6 Carrer de Pedro i Pons Barcelona 08034
Feb
23
Time zone:
(UTC +02:00) Madrid
This is an IDF Local Group meet-up
Attendance is free
You do not have to be a member of the IDF to attend
What are Local Groups?
IDF Local Groups will expand your local career network - whether you are interested in learning new skills, looking for new job opportunities, new clients for your company, or a great new dedicated employee.
An IDF Local Group is a group of people who are just as passionate about design as you are. Each Local Group holds physical meetings and the agenda is to get inspired, discuss, have fun, learn and improve your career. Meetings take place in a relaxed and fun atmosphere at a local cafe, an office building, or an auditorium depending on the agenda for the meeting. For each Local Group there is also an online Local Group so you can stay in touch and help update each other on local events.
Meet-up description
*Unfortunately, there are no more tickets available for you to register for the event.
Join us on Saturday, February 23 2019, to celebrate World Information Architecture Day (WIAD) in Barcelona!
World Information Architecture Day is returning to Barcelona to celebrate the practice and education of Information Architecture. It's going to be a packed day, celebrated in over 60+ locations worldwide on the same day. This year's theme is "Design for Difference"!
(And... this is a FREE* event to join!)
This is an event taking place in all corners of the globe from Los Angeles to Rome, from Saint Petersburg to Tokyo, and from Barcelona to Boston. In thinking globally we're recognizing that the human condition is universal and by including a globally diverse audience, we innovate.
Receive all the latest WIAD 2019 Barcelona news: sign up for email updatesor follow us on Twitter, Facebook and Linkedin. We will also post regular updates to our local WIAD Barcelona 2019 website too.

Also, find more WIAD locations by visiting the official site of World IA Day.
We look forward to seeing you in on 23 February 2019!
Barcelona Local Organisers,
Denisa Marinescu, Kevin van Reenen and Natalia Heredia
Schedule
09:30 - ENTRANCE: Registration
10:00 - WELCOME: Introductions and Keynote
10:20 - TALKS: 3 Speakers and Q&A
11:40 - BREAK: Drinks and Snacks (provided)
12:00 - TALKS: 3 Speakers and Q&A
13:20 - LUNCH: Food and Drinks (provided)
14:00 - TALKS: 3 Speakers and Q&A
15:20 - BREAK: Drinks (provided)
15:30 - CLOSING: Thoughts, Thanks, and Prizes*!
16:00 - SOCIAL: Networking and fun!
*Prizes
We have some fantastic prizes to give away from Local and Global sponsors including: 10 x tickets to Museu del Disseny de Barcelona (Design Museum), FandangoSEO trial accounts, 1 x Axure License, Rosenfeld discounts, Loop 11 trials and annual subscription. Plus all attendees will receive a digital goodie bag!
Speakers
We will have talks in either English or Spanish.
(EN) - In English
(ES) - En Español
For full talk details visit our speakers profile on our WIAD19 BCN page.
Venue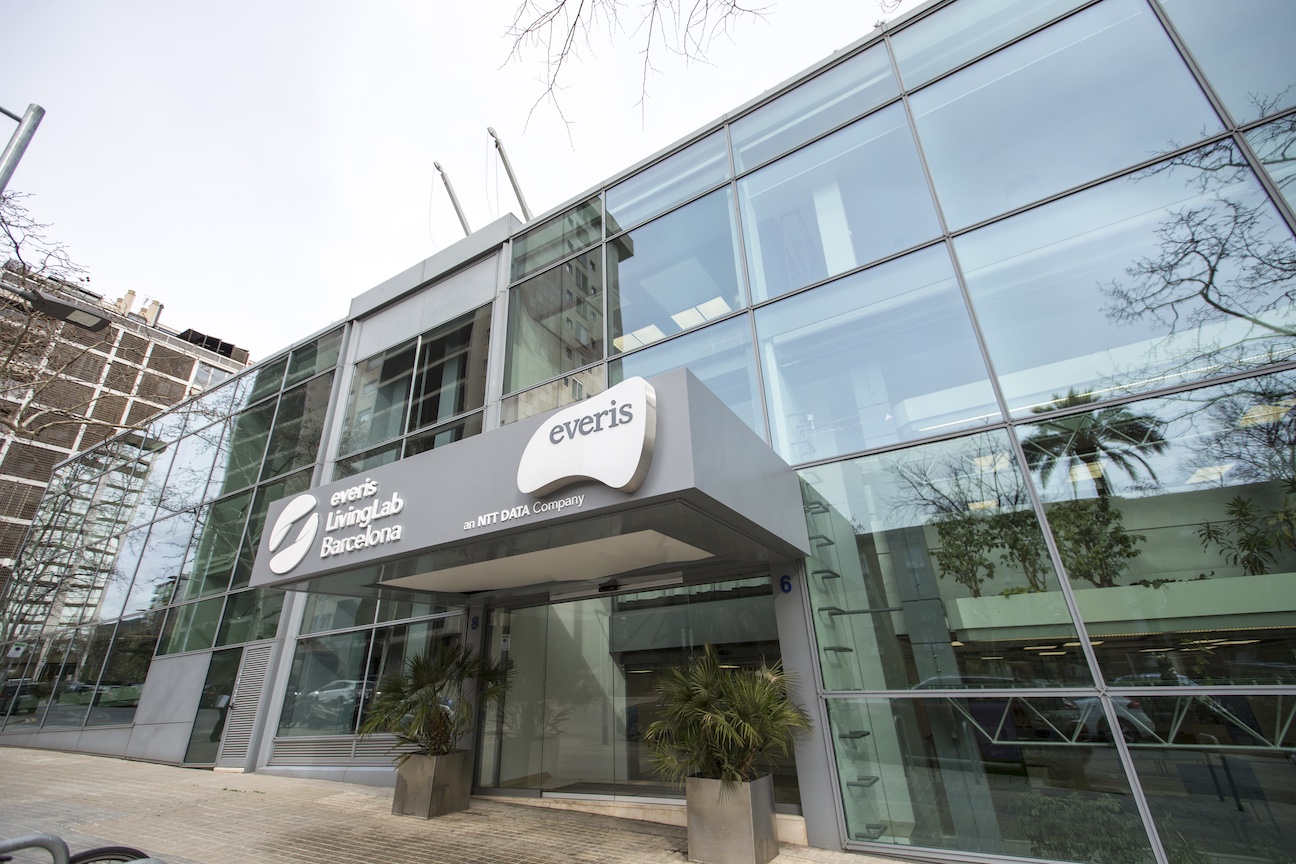 Everis Livinglab - Innovation and co-creation to stay ahead of the game
---
10 IDF members (and some non-members) are attending:
Meet-up discussion
Local Leaders of IDF Barcelona