Lean UX in the Enterprise Full Day Workshop by Jeff Gothelf | Discount Code for 15% Off: CE15
​Farmer's Insurance
4750 Wilshire Blvd Los Angeles CA 90010
Mar
08
Time zone:
(UTC +00:00) UTC
This is an IDF Local Group meet-up
Attendance is free
You do not have to be a member of the IDF to attend
What are Local Groups?
IDF Local Groups will expand your local career network - whether you are interested in learning new skills, looking for new job opportunities, new clients for your company, or a great new dedicated employee.
An IDF Local Group is a group of people who are just as passionate about design as you are. Each Local Group holds physical meetings and the agenda is to get inspired, discuss, have fun, learn and improve your career. Meetings take place in a relaxed and fun atmosphere at a local cafe, an office building, or an auditorium depending on the agenda for the meeting. For each Local Group there is also an online Local Group so you can stay in touch and help update each other on local events.
Meet-up description
Agile adoption has resulted in highly-efficient software engineering teams incentivized to get bug-free code shipped quickly. However, Scrum, or common Agile practice, as it's commonly taught, isn't enough to create successful products. What we've failed to do is empower these teams with the decision-making mechanism required to decide:
What should we work on?
When is it done? (Shipping != done)
Is it meeting customer expectations?
Shoud we continue to design and optimize this feature?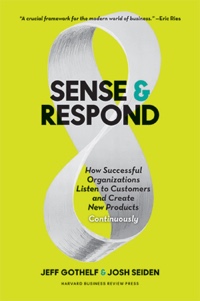 This workshop teaches you and your teams how to practice effective product discovery methods integrated with your product delivery efforts.
This workshop brings together product and UX designers, engineers, product managemers and organizational leadershipin a customer-centric class that effectively teaches how to build the right product and to build the product right.
---
Who is teaching this class?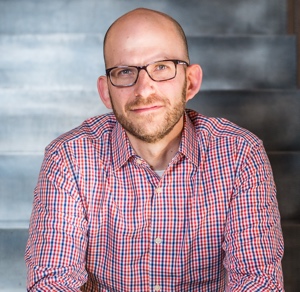 Jeff Gothelf is a designer, entrepreneur and author. He is an expert in teaching teams how to collaborate, effectively and leverage Agile, Lean Startup and Design thinking to build winning products. Jeff captured these ideas in his book, Lean UX: Designing Great Products With Agile Teams. In addition, his new management book, Sense & Respond, seeks to inspire organizational changes that support this new way of working...
Learn more about the workshop

(And, remember to use the discount code "CE15" on Eventbrite workshop page.)

Meet-up discussion
Local Leaders of IDF Los Angeles
UX Designer | Leader of IDF Los Angeles & The Los Angeles User Experience Meetup
Los Angeles
CA
United States