"Crafting the UX experience"
Oct 11th, 2019
7:00pm - 9:00pm (UTC +05:30)
Online, Facebook Live, HYDERABAD, Telangana
18 IDF members (and some non-members) are attending
Save the meet-up to calendar
Meet-Up Details
Hi IDF Hyderabad, let's meet online and discuss UX! In our video call, let's get to know each other and share UX problems we're facing and discuss how we can solve them. Save the date, grab your laptop (or phone!), and let's see each other online!
Here you Learn the basics of UX design and understand a new design workflow for the responsive age with a more design-to-prototype approach. Understanding the value of design prototype at different levels & stages of the design process to test and validate the user experience.
About the Speaker:
A designer who is creating disruption in the design field by the movement #spreadknowledge making formal design education accessible to all. He is also been awarded as top writer in design category by the medium. And a nominee for famous awards like A`Design awards & Benedetto Art Prize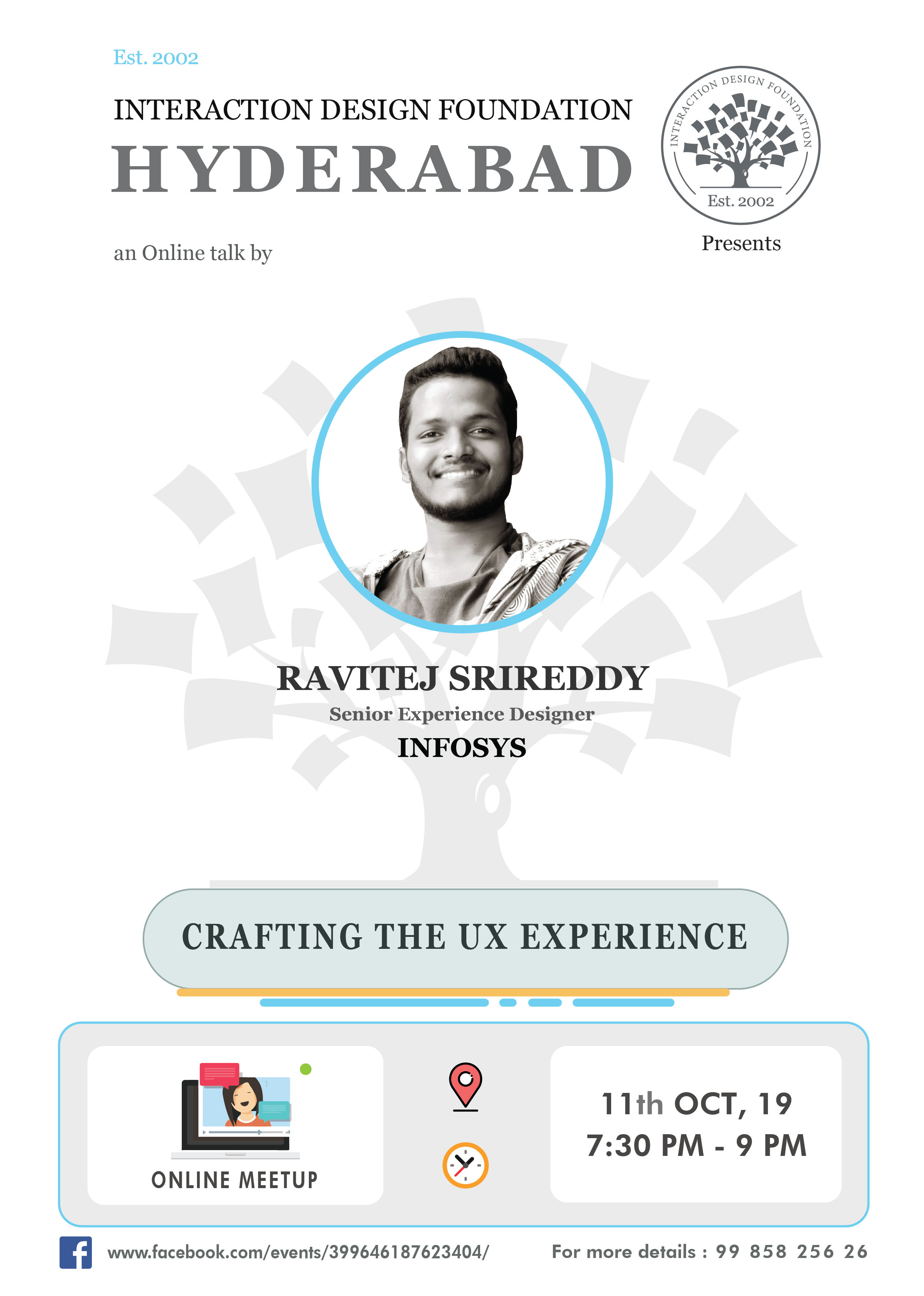 Local Leaders of IDF Hyderabad

Vijaya Santosh Kumar Chaganti
Designer - Experience Design
Visakhapatnam and Hyderabad
Andhra Pradesh and Telangana
India