push conference 2018
Alte Kongresshalle München
Theresienhöhe 15 Munich Bavaria 80339
Oct
Time zone:
(UTC +01:00) Berlin
Event Description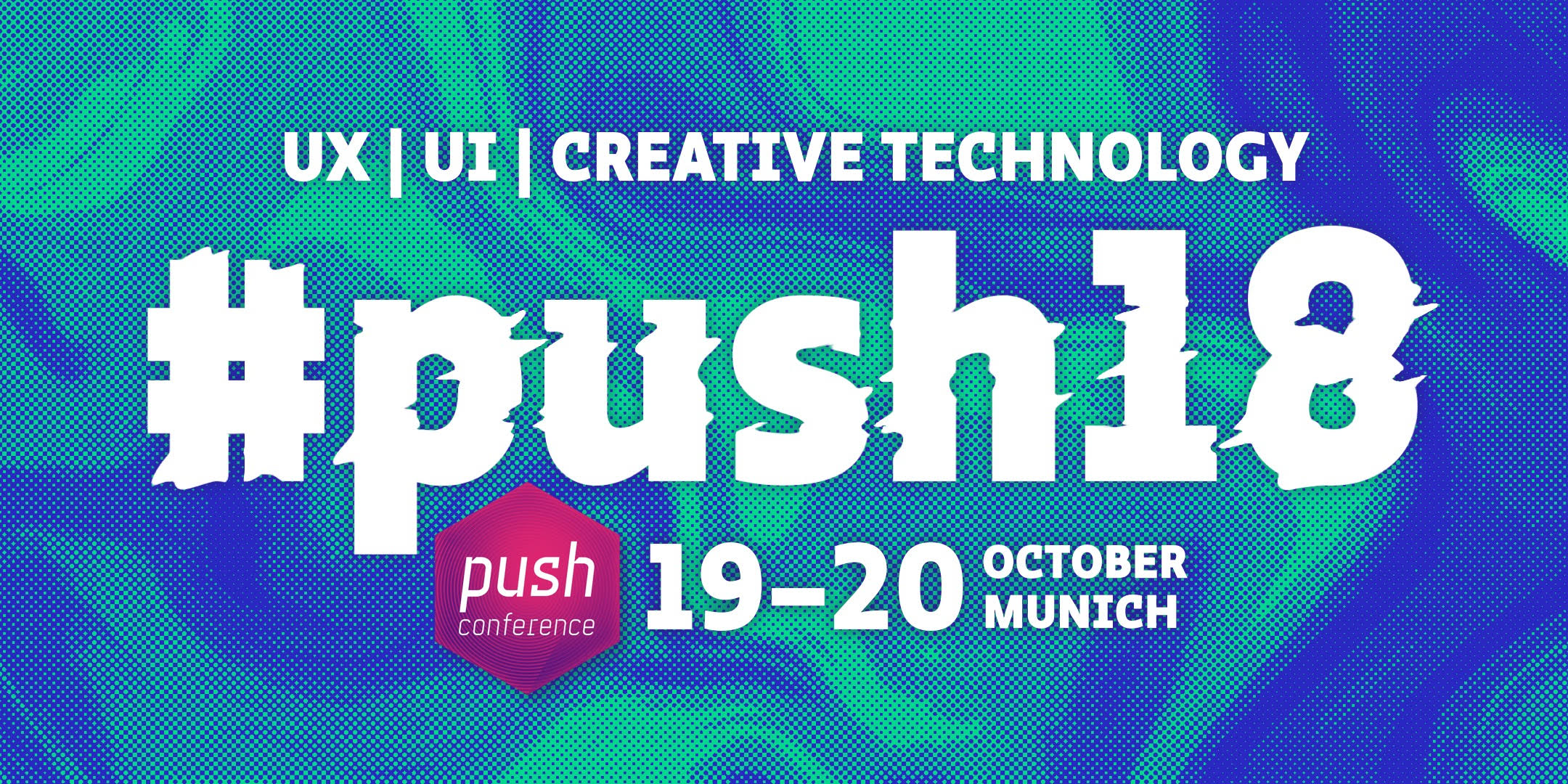 18 talks | Interactive Project Exhibition | Warmup Night | Failure Slam | UX Workshops
Program Highlights 2018
"Making Research Usable" by Laurissa Wolfram-Hvass, Director of Research at Mailchimp
"From Beautiful Maps to Actionable Insights" by Shan He, Senior Data Visualization Engineer at Uber

"Design in the Era of the Algorithm" by Josh Clark
"Creating a Movement – How to make sure your ideas don't die" by Adrian Zumbrunnen of Google
"The Impact of Bad Design" by Cynthia Savard-Saucier, UX Director at Shopify

And more: Embracing Friction, Designing Anticipatory Experiences, Physical and Spatial IxD, UI in Automotive, Dynamic Interfaces. A complete look at interactive design in 2018!


See you in Munich
Join us on October 19–20 to connect to a keen and like-minded crowd of 600+ UX and IxD professionals from product teams like Mozilla, BMW or Bosch; from visionary consultancies like frog, icon incar and IDEO; as well as from aspiring startups!

Learn from a wide range of applied and visionary talks, acquire core skills in workshops and get inspired by a hands-on interactive exhibition while making new friends over delicious Bavarian beer and pretzels. Check out all the details at push-conference.com

See you in Munich in October!