#1 Front-End Code Camp
La Turbine
Vivea Business Park Moka
Jul
01
Time zone:
(UTC +00:00) UTC
Event Description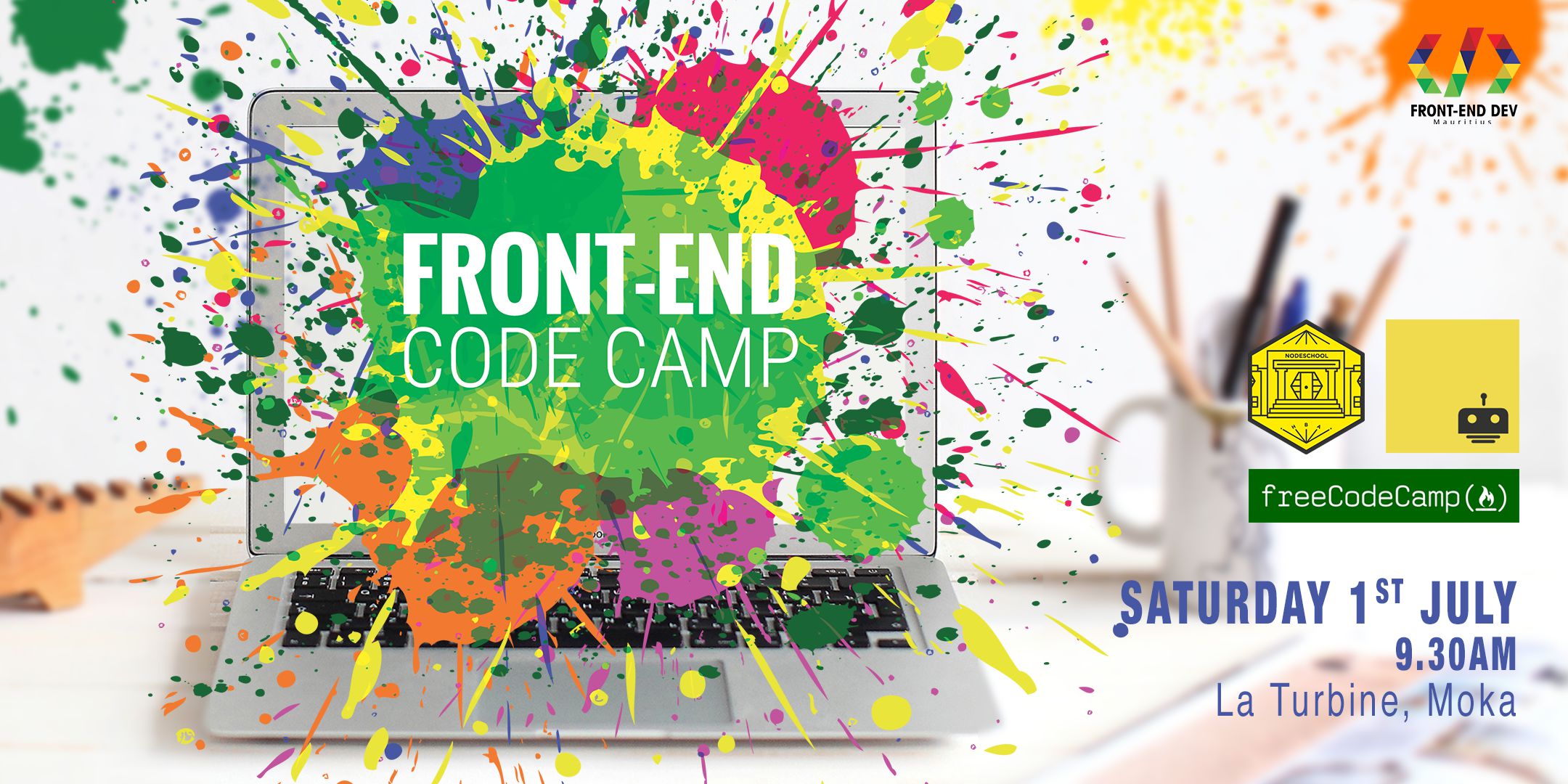 The Front-End Code Camp will take place on July 1st 2017 at the Turbine, a start-up incuba- tor and co-working space in Mauritius. It is a free event, organized by the Front-End Dev Mauritius community, which wishes to offer a time of sharing and learning destined to all the public: students, professionals or simply those simply wishing to discover web development.
The Front-End Code Camp is based on existing and open-source communities (Node- School.io and freeCodeCamp.com) that offer online exercises for beginners, intermediate and advanced learners. The programming languages HTML, CSS and JavaScript are mainly used through these workshops.
For this event we also include the group "Nodebots Mauritius" who wants to demonstrate JavaScript based physical applications (IoT) using Arduino and Raspberry Pi.
Professionals working in the web will be present to accompany and advise the participants. They will benefit from the support of people already in the environment, which will also cre- ate a strong bond between young students and the business world.
The Front-End Code Camp is therefore part of a training and communication strategy that aims to mobilize all Mauritians seeking web-related activities so that they can feel more in- vested in their personal / professional development and the development of their country.