You are here:
USER EXPERIENCE DESIGN
USER EXPERIENCE DESIGN
Hi all! Please use this discussion thread to discuss User Experience Design held on Dec 23, 2017. Feel free to ask questions about the place, date and time, agenda of the meeting, or anything else.
Top comments:

Hi All, I'm a designer and joined recently IDF to attend UX courses and after join i came to know that will have meet-up sections also. I actually dont have any idea as its my 2nd day only so please share your experience with your juniors or recently joined members.
DEC 23 I'll be here only, i'll keep reminder for this

Hi All, I'm a web & UI Designer. I'm new to UX, so I want to attend this meet-up and it would be my first. Generally what do we have in meet-ups, what we discuss, what are the topics etc., Please share some info like agenda of this meet-up, location etc.
This is my first meet-up from IDF, very useful for all designers and workshop is very good, thank you Vijay and ganesh...
All comments:
Delete comment?
Are you sure you want to delete your comment? Your comment, and all replies to it, will be removed. This action cannot be undone.
×
Delete reply?
Are you sure you want to delete your reply? This action cannot be undone.
×
Latest discussions
USER EXPERIENCE DESIGN on Dec 23, 2017 - discuss here
New to UX Design? We're giving you a free ebook!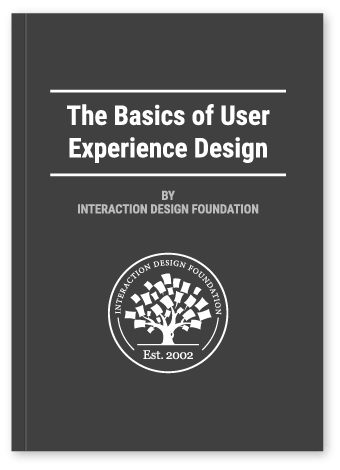 Download our free ebook The Basics of User Experience Design to learn about core concepts in UX design.
In 9 chapters, we'll cover: conducting user interviews, design thinking, interaction design, mobile UX design, usability, UX research, and many more!
×