IDF Karachi Meeting
Hi all! Please use this discussion thread to discuss IDF Karachi Meeting held on Jul 25, 2014. Feel free to ask questions about the place, date and time, agenda of the meeting, or anything else.
This is a 2 Year old event which is still showing up as an upcoming event for some reason?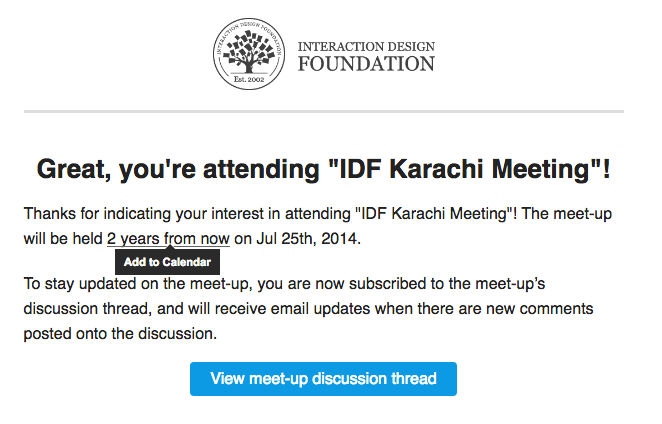 This is insane. You might want to fix the issue.