East Side Coffee + UX Meet Up

Hi all! Please use this discussion thread to discuss East Side Coffee + UX Meet Up held on Dec 13, 2018. Feel free to ask questions about the place, date and time, agenda of the meeting, or anything else.
All comments:

Hi All,
Two days until we meet, and I thought some logistical info would be useful!
Where: Bellden Cafe (we'll be in the group meeting space located along the right side wall of the venue)
When: 4 p.m.– 6 p.m. (cafe closes at 6 p.m.)
Address: 10527 Main St. Bellevue WA 98004
Parking: Free underground parking available in the Main Street Flats garage. Remember your stall number, as validation happens in the cafe. The entrance to the parking lot can be found off 105th Ave SE. Once parked, take the stairs up to Main St, turn right and the cafe entrance will be the first door on your right. Here's a map for reference: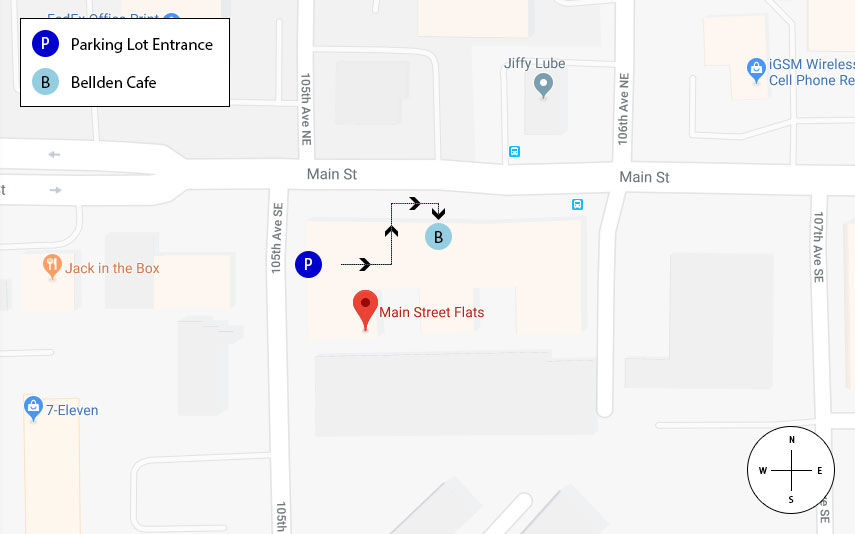 Starter Topic for Discussion: Given that the year will almost be over, it may be interesting to discuss the highs and lows of UX trends in 2018, and gain some insight as to what we're excited about entering 2019. As a follow-on, it may also be fun to publish a 'Top 5' list for all three categories (highs/lows/potentials) to be distributed around our local group members, and to a wider IDF audience if appropriate.
Any other questions, input, or feedback is both welcome and appreciated.
Looking forward to meeting you all – see you on Thursday!
Best,
Tim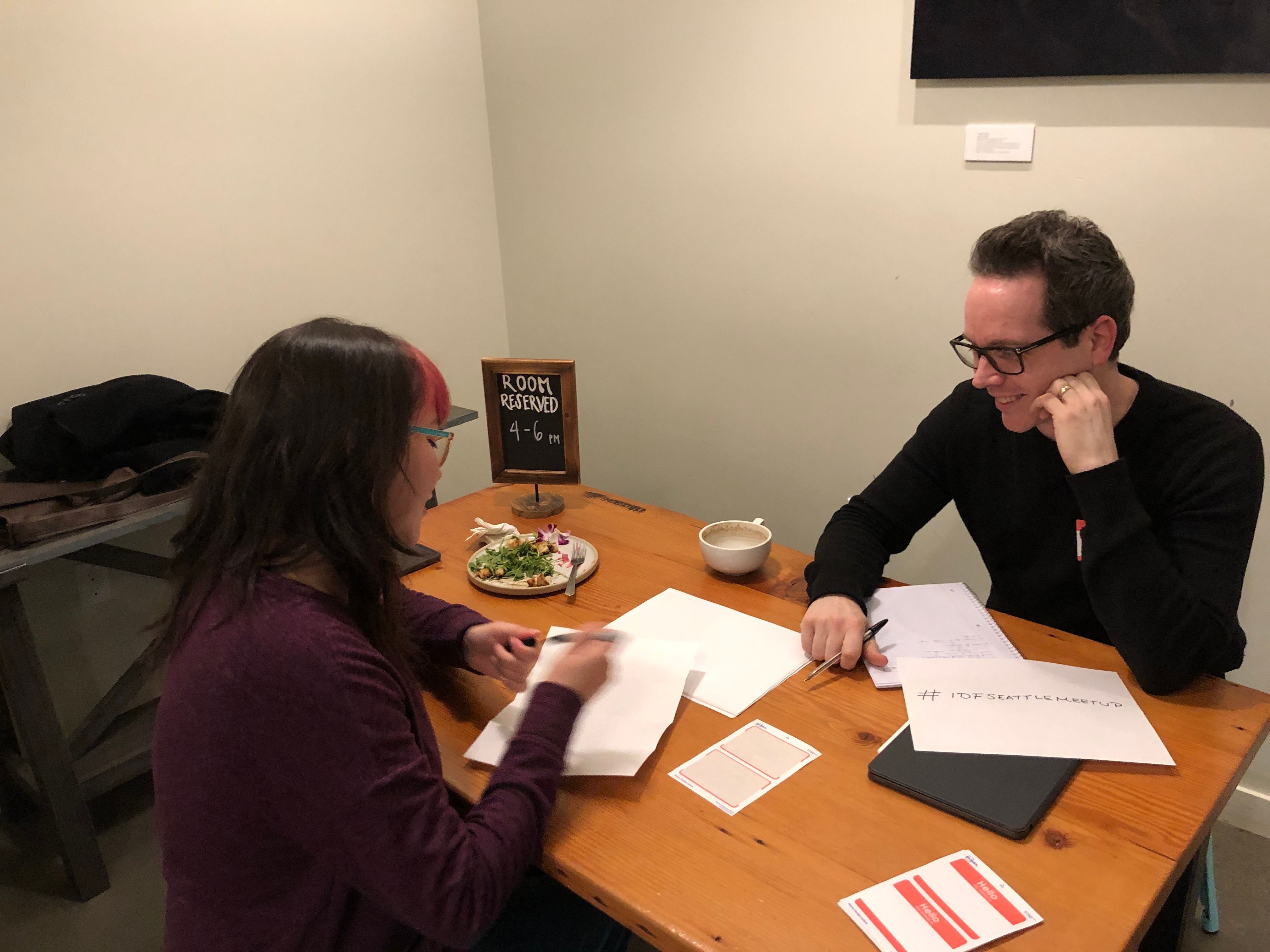 Thank you to Montserrat Minor from IDF Tijuana for joining me today for the East Side Coffee + UX Meet Up! Lots of great information was shared, but the main issues we identified for UX professionals in a large business environment were:
Better access to user research for development teams
Scripts to better communicate ethical design practices when faced with unreasonable requests from over-bearing business units.
Hard to summarize briefly (and one of our examples was frightening) but would love to hear any questions, thoughts, or ideas in this thread to follow-up.
Happy Holidays all!
Tim

Sorry to not have joined you all! I made it to the cafe, but hadn't read all the posts here, so I missed seeing anyone for about the first hour (because I was hiding in the corner being ridiculous).