Design Thinking: The Beginner's Guide
How This Course Will Help Your Career
What You'll Learn
How to apply design thinking to your problems in order to generate innovative and user-centric solutions
How to make use of practical design thinking methods in every stage of your problem, with the help of method templates
How to initiate a new working culture based on a user-centric approach, empathy, ideation, prototyping, and playful testing
How to employ ethnographic and analysis methods, such as interviews, focus groups, and surveys
How to prototype early and fast, as well as test your prototypes so as to reduce risks and accelerate organizational learning
Some of the world's leading brands, such as Apple, Google, Samsung, and General Electric, have rapidly adopted the design thinking approach, and design thinking is being taught at leading universities around the world, including Stanford d.school, Harvard, and MIT. What is design thinking, and why is it so popular and effective?
The overall goal of this design thinking course is to help you design better products, services, processes, strategies, spaces, architecture, and experiences. Design thinking helps you and your team develop practical and innovative solutions for your problems. It is a human-focused, prototype-driven, innovative design process. Through this course, you will develop a solid understanding of the fundamental phases and methods in design thinking, and you will learn how to implement your newfound knowledge in your professional work life. We will give you lots of examples; we will go into case studies, videos, and other useful material, all of which will help you dive further into design thinking.
This course contains a series of practical exercises that build on one another to create a complete design thinking project. The exercises are optional, but you'll get invaluable hands-on experience with the methods you encounter in this course if you complete them, because they will teach you to take your first steps as a design thinking practitioner. What's equally important is you can use your work as a case study for your portfolio to showcase your abilities to future employers! A portfolio is essential if you want to step into or move ahead in a career in the world of human-centered design.
Design thinking methods and strategies belong at every level of the design process. However, design thinking is not an exclusive property of designers—all great innovators in literature, art, music, science, engineering, and business have practiced it. What's special about design thinking is that designers and designers' work processes can help us systematically extract, teach, learn, and apply these human-centered techniques in solving problems in a creative and innovative way—in our designs, in our businesses, in our countries, and in our lives.
That means that design thinking is not only for designers but also for creative employees, freelancers, and business leaders. It's for anyone who seeks to infuse an approach to innovation that is powerful, effective and broadly accessible, one that can be integrated into every level of an organization, product, or service so as to drive new alternatives for businesses and society.
Gain an Industry-Recognized UX Course Certificate
Use your industry-recognized Course Certificate on your resume, CV, LinkedIn profile or your website.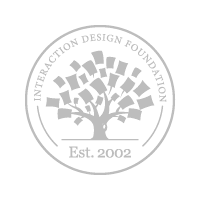 Our courses and Course Certificates are trusted by these industry leaders:
Is This Course Right for You?
This is a beginner-level course suitable for anyone interested in mastering the powerful and versatile design thinking approach:
UX, UI, and graphic designers interested in gaining a new approach to solving design problems and generating solutions that work
Project managers looking for a holistic process that integrates all stakeholders in order to create user-centric solutions
Software engineers interested in playing a part in idea generation and the design process
Entrepreneurs looking to empathize with users and build products that fit the market and users' lives
Marketers who want to gain a deep understanding of customers
Stakeholders of a project/company who are keen to get involved in the process of building a product or service
Anyone who is interested in an innovative problem-solving approach that can be applied to all types of problems in work and in life
Courses in the Interaction Design Foundation are designed to contain comprehensive, evidence-based content, while ensuring that the learning curve is never too steep. All participants will have the opportunity to share ideas, seek help with tests, and enjoy the social aspects afforded by our open and friendly forum.
Learn and Work with a Global Team of Designers
You'll join a global community and work together to improve your skills and career opportunities. Connect with helpful peers and make friends with like-minded individuals as you push deeper into the exciting and booming industry of design.
How Others Have Benefited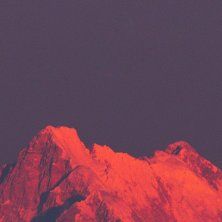 Reid Dickson, United States
"The course is very comprehensive and offers a good balance of mediums to learn from."
---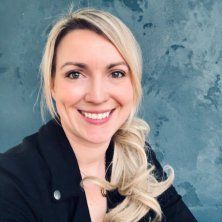 Jenna Franklin, United States
"I enjoyed all of the tools available for download. It helped me easily share this information with others who were interested in design thinking."
---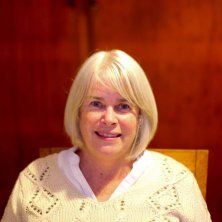 Gillian Tyler, Australia
"There were lots of real world examples particularly from the instructors' work."
How It Works
Take lessons by industry experts

Lessons are self-paced so you'll never be late for class or miss a deadline.

Your answers are graded by experts, not machines. Get an industry-recognized Course Certificate to prove your skills.

Use your new skills in your existing job or to get a new job in UX design. Tap into our community to help you.
Frequently Asked Questions