How to Manage Personal UX Maturity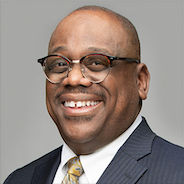 Darren Hood, UX Designer, Author, Speaker and Podcaster
UX maturity is an oft-overlooked facet of the discipline today. When it is presented, however, organizational maturity is what's usually focused on.
Beyond organizational UX maturity is personal UX maturity. How do we manage our personal growth and development? What types of things should we consider and observe. How do we ensure we're on the correct path? These questions arise often, but the answers are fleeting.
In this Master Class, veteran UX designer Darren Hood will explore the concept of personal UX maturity, review strategies to help optimize your personal development and trajectory in UX, and drive an understanding of why personal UX maturity is critical to the discipline-at-large.
During this one-hour webinar, you'll learn:
How to define and recognize the importance and landscape of UX maturity.
Why personal UX maturity recognition and management is a necessity.
How to evaluate and gauge your personal UX maturity level.
How to continuously identify and target areas for personal growth.
You'll leave this Master Class empowered with sound, repeatable, and methodical approaches to help make the most of your UX journey. You'll also leave with an important set of skills that will help you evolve into and/or serve as a viable ambassador for our discipline.
Even if you can't attend live, register to gain access to a recording that you can watch at any time after the broadcast.