UX Portfolio and Career
Turn your UX skills into a career advantage. Learn to present your UX knowledge to impress recruiters and stakeholders. Develop more advanced skills through real-world practice and mentorship. Prepare for a new job or promotion with expert help.

Claim your $200 discount from
IxDF-Cyber-Monday!
Best Suited For
Ideal for people with a prior working knowledge of UX design. The bootcamp is designed around your career goals and contains only practical components, no theory. Through it, you will convert your existing knowledge of UX into a portfolio that proves and presents your job-ready skills. It includes personal mentorship, fully customizable project briefs and interactions with recruiters from top design staffing agency, Creative Circle.
Enroll Today
Enroll Today
Become a UX Rock Star
3 IxDF Bootcamps
Certification with Job Guarantee
Get UX Job
Our Graduates Work For Top Employers
Why Choose an IxDF Bootcamp
Pay Less, Pay Flexibly
Costs 80% lesser than other UX bootcamps, despite more senior facilitators. The difference? We're focused on you, not on profits.
Part-Time
All you need is 8-10 hours/week for 12 weeks. Flexible and easy to fit into your busy schedule, even if you work or study full-time.
Fully Remote
Learn from anywhere—all you need is a computer and internet. You'll make friends from around the world!
Real-World Learning
Learn tools and processes used in real UI/UX teams. Show depth and variety in your portfolio to impress recruiters.
Job Readiness
Get closer to your dream job with any individual IxDF bootcamp. Complete 3 bootcamps to qualify for a job guarantee.
Portfolio Project
Learn by doing—at the end of the bootcamp, you'll have a full portfolio of projects that showcase your design process.
Personal and Group Critique
Learn and grow with your peers in group sessions as well as individually through 1:1 sessions with mentors and course facilitators.
Industry Recognized
Employers worldwide will recognize your Bootcamp Certificate. IxDF is the world's largest online design school with 123,543+ graduates.
Get the Course Overview
Want to learn more before signing up? Our detailed overview covers key themes, topics and projects that you will deliver throughout the course.
Well begun is half done—give your UX career a promising start and make your way towards a high-paying UX role! A 1-year membership to 35+ IxDF self-paced courses is included!
Reserve my spot

Claim your
$200 discount!
Pay in Installments
$792
$592
Get $200 off on the first bootcamp installment, followed by 3 monthly charges of $600 each.
Sign up now, pay later
We'll Find You a Mentor Who's Right for You
You'll be personally matched with a mentor from our curated pool of 200+ experts. We'll match you based on your knowledge, skills and aspirations so you get the most out of your bootcamp experience.
AJ Camara
Design Director, BentoBox
Anthony Faria
Director of Product Design, Handshake
Ari Krzyzek
Creative Director / Chief Designer, Chykalophia
Sadok Cervantes
Lead Designer, Medal.tv
Catherine Hicks
Freelance UX Consultant
Christine Esoldo
Sr. UX Design Manager, CrowdStrike
How We'll Match You With Your Mentor
Based on your knowledge, skills and aspirations, we'll select 2-3 experts that suit you.
You'll choose 1 of your matches as your mentor.
Compare IxDF With Other UI/UX Bootcamps
IxDF Bootcamps don't just lead the industry in affordability—when it comes to all other aspects of the bootcamp experience, we're at par (and sometimes ahead) of others. All this while continuing to provide you with high quality at low costs.
| | IxDF | Career Foundry | FlatIron School | General Assembly | Thinkful |
| --- | --- | --- | --- | --- | --- |
| Number of UX Bootcamps | 4 | 2 | 1 | 1 | 1 |
| Price Per Bootcamp | $2,592 | $7,999 | $16,900 | $14,950 | $12,150 |
| Industry Experience | 19 yrs | 9 yrs | 11 yrs | 11 yrs | 10 yrs |
| Peer Reviewed Content | | | | | |
| Online Global Community | | | | | |
| Optional Meetings in Your City | | | | | |
| Suitable for Beginners | | | | | |
| Group Critiques | | | | | |
| Live Practical Workshops | | | | | |
| Job Guarantee Program * | Yes | Yes | No | No | No |
Want to Know More?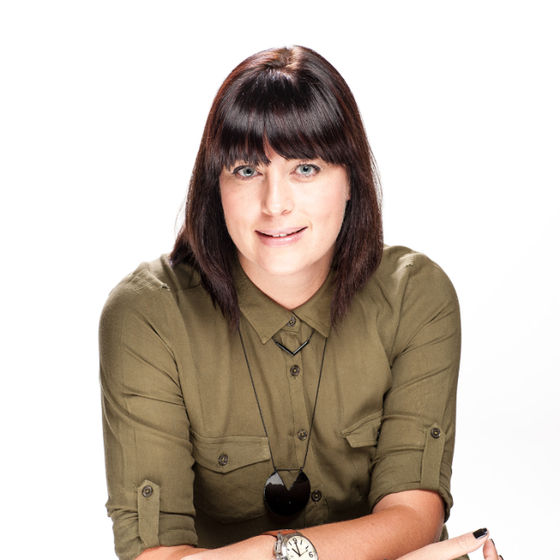 Frequently Asked Questions
Can I get a refund if I'm not satisfied?

If you're unhappy with your bootcamp experience, you can inform us at any time and we'll do our best to find a resolution for you. If despite our best efforts, you still wish to quit the bootcamp, you can request a refund. To be eligible for the refund, you should request it within the first 14 days of the bootcamp.

Beyond the 14 days, we don't process refunds. However, if there's anything we can improve or fix for you, you will have our dedicated support right through the bootcamp.
Will I get a certificate once I complete an IxDF bootcamp?

Yes, you'll get a digital certificate that's displayed on your IxDF profile, and you can also share it on LinkedIn like all our course certificates. You'll also receive a downloadable copy that you can print and share if any employers or recruiters need you to.
If I purchase one bootcamp, will I get access to all other bootcamps?

When you sign up for a bootcamp, you get access just to the specific bootcamp that you signed up for. If you'd like to join other bootcamps, you will have to sign up for them individually.

If you work or study full-time, we recommend taking only 1 bootcamp at a time so that you can manage the workload and time commitments without getting burnt out. We have rolling enrolments for all bootcamps, so you can always start with one bootcamp and make your way through the others without waiting too long.
Do I need any prior design skills or education to enroll?

If you're a beginner in UX Design, then the UX Fundamentals bootcamp is the one for you. You don't need any prior experience to take this bootcamp, and you can enroll right away to get started.

If you're interested in the UX Portfolio and Career bootcamp, you should note that it is best suited for those who have a working knowledge of UX design. To enroll in the UX Portfolio and Career bootcamp, you don't need prior experience working as a designer, and you don't need any particular educational qualifications. But to truly benefit from the bootcamp, you should know foundational design concepts, and have basic practical and technical UX skills.

If you're new to UX design:

If you're new to UX design, we recommend that you start with the UX Fundamentals bootcamp.

If you're looking to learn the basics at your own pace without guidance from a mentor, you can take courses like Become a UX Designer From Scratch, How To Create a UX Portfolio and Human-Computer Interaction or Design Thinking to get started.

If you're already a Professional member, it means you already have access to these courses and you can take them all right away. If you are a Student member, or you plan to sign up for a Student membership, you can take 2 of the courses at a time.

If you're preparing to join the UX Portfolio and Career bootcamp, we also recommend learning how to use some commonly used UI/UX design software, which you can learn from free official or online tutorials. This will prepare you for portfolio-work.

Already a member of the Interaction Design Foundation? Make use of these pro-tips!

1. To gain practical skills with UX design tools, you can benefit from exclusive discounts on design tools available through our Product Partners.

2. Want to take the preparatory courses at a faster pace? Skip the weekly wait for new lessons by requesting full access to the courses.

PLEASE NOTE—if you are already enrolled in any of these courses, then you need to drop them before you request full access, which will reset your progress in those courses.

To avail full access to these courses, just copy the following text and email it to rikke.friis.dam@interaction-design.org—easy peasy!

Hi Rikke,

I'm interested in enrolling for the UX Portfolio and Career bootcamp, and I'd like to prepare for it by taking some courses in full without waiting for each week's lessons. Could you please give me full access to these courses?
- Become a UX Designer From Scratch
- How To Create a UX Portfolio
- Human-Computer Interaction
- Design Thinking

Thanks so much!
Can this bootcamp fit around my current job or studies?

The UX Fundamentals bootcamp is fully online and part-time, where you'll spend about 20-25 hours each week for 12 weeks. Live lectures and meetings with your mentor will be during weekdays at specific times, and you will need to be available at those times. If your job or studies are part-time or offer flexible hours, you will be able to take this bootcamp alongside them and your mentor can help you put together a plan that works around your schedule.

The UX Portfolio and Career bootcamp is also completely online, but since it is meant for those with an existing working knowledge of UX, it is self-paced. This means you can customize exactly how much time you'll be able to spend on it each day. Working with your mentor, you can put together a plan that works around your schedule.


How much time will I have to spend every day on the bootcamp?

In the UX Fundamentals bootcamp, you will spend about 20-25 hours each week for 12 weeks on bootcamp-related lessons, project work and more.

In the UX Portfolio and Career bootcamp, the time you spend on the bootcamp per day will boil down to the specific projects on which you work with your mentor. You can customize exactly how much time you'll be able to spend on the bootcamp, and your mentor can put together a plan that works around your schedule.
What are my chances to get a job in UX design with this bootcamp?

The UX Fundamentals bootcamp is designed for those who are just getting started with learning UX. Since its primary aim is to teach students essential concepts in UX, it is not focused on job readiness.

If you already have a working knowledge of UX and essential technical skills, then the UX Portfolio and Career bootcamp can help you maximize your chances of success in the UX job search. This happens through:

Personal guidance for your career, including advice towards applying to your dream, real-life UX job postings

Lifetime access to resources that will help you improve your resume and interview skills

Lifetime access to project briefs, so that even after the bootcamp, you can continue applying what you learned towards expanding your portfolio

A consultation and networking session with a design recruiter where you will get advice from an actual UX hiring expert, and get your portfolio reviewed and critiqued by your peers who are taking the bootcamp alongside you

You'll emerge from the UX Portfolio and Career bootcamp with a compelling portfolio, interviewing and negotiation skills, expert advice and most importantly—the confidence to sail through the UX job hunt.
What kind of projects will I work on?

In the UX Fundamentals bootcamp, you will have practical project work that is deeply connected to the lessons you'll go through with your instructor and coach. Since the focus is on mastering essential and fundamental UX concepts, you will not focus on portfolio building at this stage,

The UX Portfolio and Career bootcamp is focused on portfolio building, so it naturally involves more advanced, portfolio-oriented project work, with 30+ project briefs for you to choose from. These briefs match the kind of projects real UX designers work on. You also have the option to create your own briefs to work with, and customize the scope of any project brief towards a specialization—so if you want to work on UI Design projects, User Research projects, and more, this is possible within the scope of the bootcamp.
What Return on Investment (ROI) can I expect from my investment?

UX designer salaries are soaring upwards of $110,000 per year in cities like San Francisco and New York, and even in other cities, designers earn a salary of around $70,000. You can therefore earn 85x the cost of this bootcamp in just your first year of employment!



Here are some job statistics for UX designers in the United States:
What design tools will I learn in the bootcamp?

In the UX Fundamentals bootcamp, you'll learn how to use Figma and Miro. Since this bootcamp is meant for beginners, you'll learn these two tools in the bootcamp as a way to make further learning and practice easier for you.

In the UX Portfolio and Career bootcamp, you are already expected to know how to use UX design tools before you begin. If you do not know how to use any UX design tools, we recommend that you learn how to use 1-2 design tools before you join the bootcamp. Fortunately, there are tons of free and official resources and tutorials you can use to learn design tools of your choice. This way, you can focus your efforts and valuable mentor sessions to focus on actual projects for your portfolio, rather than basic queries about using design tools. But, if you find yourself stuck while creating your portfolio, you can always ask your mentor for assistance.
Will I be able to take the bootcamp even if English is not my first language?

As long as you're able to have conversations in English, you'll benefit from the full extent of the bootcamp without a doubt. The skills the bootcamp will give you are not language-dependent. The skills and concepts you learn will be transferable across languages and cultures.
enrollment closes
enrollment closes
$2,392
or pay

in

installments
or pay

in

installments
14 day
money-back

guarantee
money-back

guarantee
Reserve my spot