IxDF Certification with Job Guarantee
A one-of-a-kind certification that trains you in advanced UX skills and prepares you for a job in UX with expert career-oriented mentorship. You'll get IxDF certified as a UX Designer and emerge with both the skills and confidence to get hired, backed by a job guarantee.
Choose 3 bootcamps from our growing list to qualify for the IxDF Certification with Job Guarantee
How It Works
The IxDF Certification Program is a rigorous elite tier program that tests, improves and ultimately validates your readiness for a real job in the world of UX.
Identify Gaps
At the start, your mentor and career coach will help you identify gaps in your portfolio and areas you'll need to develop to get hired in your chosen career path.
Update and Upgrade
Over 12 weeks, you will update and upgrade your skills and portfolio with continuous feedback and guidance from your mentor.
Showcase with Confidence
Throughout, you will also improve your interview skills, your ability to present your work as a designer, and to showcase your process with confidence. You will also need to take and pass the IxDF Certification exam.
Apply and Optimize
As you approach the end of the program, you will start to apply to real UX jobs at the rate of at least 4 unique jobs per week. Your mentor will help you prepare applications, handle positive responses and rejections with grace, and optimize your chances of getting hired to the best extent possible.
Become a UX Rock Star
3 IxDF Bootcamps
Certification with Job Guarantee
Get UX Job
Entry Requirements
To be eligible for the IxDF Certification Program with Job Guarantee, you should:
Have successfully completed and passed all 3 of the following bootcamps: UX Fundamentals, UI Design and User Research

Have a clear idea of the career path you would like to follow

Know the types of jobs you would like to apply to

Already have a portfolio with complete projects from the 3 IxDF bootcamps that you can improve upon

Reside in a metropolitan area with a population above 500K people in USA, Canada, EU, UK or Australia (If you are not a resident, you should have permits to work in these regions, be willing to relocate to them or be open to remote jobs in these regions)
Application and Admission Process
Once you meet the entry requirements, you will apply to enroll in the IxDF Certification with Job Guarantee

A panel of experts in the admissions team evaluates your application, including your goals, past performance in the 3 IxDF bootcamps as well as your full portfolio

If selected, you are invited to join the next available cohort of the IxDF Certification with Job Guarantee Program
What You'll End Up With
You'll get certified as a UX Designer—a certification that is globally recognized because of the high standards and expert assessment it comes with.
You'll get hired in a UX role (with a job guarantee). The entire program can be tailored to help you land junior, mid-level or senior UX roles.
You'll have the skills, confidence, portfolio and know-how to impress recruiters and clients as a UX Designer.
A printed copy of your certification mailed to you to display and share with recruiters—you'll also get a verifiable online certificate.
The Job Guarantee
To ensure that you get hired in the career path of your choice, we have hiring partners which include global companies, reputable staffing agencies, as well as our own Local Group network with groups in 459 cities in 100 countries. Once you complete the IxDF Certification Program, you will have a dedicated career advisor who will pair you with open roles that fit your profile and goals.
The Job Guarantee comes into effect on the last date of your IxDF Certification Program and is valid for a period of 180 days. That means if you haven't landed a job in UX or UI for 6 months after you have completed the IxDF Certification Program, you will receive a full refund for this program.
We want to be fully transparent about how the Job Guarantee works—that's why you can find the full terms and conditions right here, instead of hidden away in the fine print in an obscure corner of our platform. To meet the conditions of the job guarantee, here are the only criteria you need to fulfil:
Apply to at least 4 distinct and relevant UX jobs per week, including those referred by your career advisor

Meet with your career advisor once every two weeks over video call

Organize and/or attend at least 4 networking events in your region within 6 months, via IxDF or other design communities

Add at least 1 new project to your portfolio each month
Price
$2,592
The IxDF Certification with Job Guarantee also comes with a
14-day money-back guarantee.
Payment plans are also available in the form of
4 monthly installments of $600 each.
Want to Know More?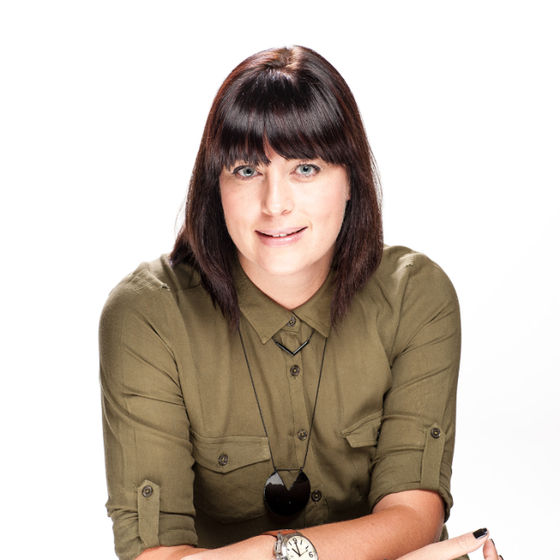 Frequently Asked Questions
What's the difference between taking an IxDF course and taking an IxDF bootcamp?

The IxDF courses are self-paced and designed for independent study without the assistance of a mentor or instructor.

Whereas, with an IxDF bootcamp, you'll have:

An in-depth curriculum + recommended schedule of daily and weekly activities

Live class discussions with a facilitator

Personalized feedback on projects and peer critiques from your facilitator

Discussions and forums with your fellow students

A virtual classroom and common room environment
Will I be able to take the bootcamp if English is not my first language?

You can take the bootcamp as long as you are comfortable with reading, writing and speaking English—even if it isn't your first language

We welcome students from around the world, and in recognition of the fact that English will not be everyone's first language, we've maintained a simple level of English in all our materials. And if you occasionally do get stuck, don't worry—your facilitator will be able to help you!
What makes an IxDF bootcamp different from the others?

Over the 20 years that we've been helping people start their careers in UX and related fields, we've constantly worked to understand what employers expect from aspiring designers, and where conventional bootcamps fail to deliver. Time and time again, employers have reported the same concern to us—that many popular bootcamps fail to produce students with the adequate depth and breadth to work effectively in a real UX or product team.

Many bootcamps pack introductions to UX, UI and User Research into a single bootcamp, often leaving students without enough time or opportunity to really master each area. Since these bootcamps do not offer enough depth and breadth in these areas, their students are often unable to showcase the expected variety and mastery of concepts to employers.

At IxDF, each bootcamp will give you exactly the kind of breadth and depth employers expect in each area. You'll devote an entire 12-week bootcamp to learning about a specific domain, and you'll create a Portfolio Project with tons of real deliverables for your portfolio. At the same time, because each specialization gets its own bootcamp, you still have the freedom to pick only those that are relevant to your goals.

Even better—once you complete 3 of these specialized bootcamps, you are eligible to join the elite IxDF UX Certification Program where you'll be certified by an expert panel as a professional UX designer, and you'll get a 6-month job guarantee along with comprehensive help with job applications, interviews and presentations.

In a nutshell: Employers want to see depth and variety in portfolios, which students struggle to achieve through conventional bootcamps that are also longer and more expensive. IxDF offers shorter, specialized bootcamps for a fraction of the price which help students to achieve mastery over UX and related fields, making them better prepared for the demands of a real job and giving them an advantage even in a competitive job market.
Can the bootcamp fit around my current job or studies?

Absolutely! We believe no one should have to put their life on hold to learn and improve their careers, so you can rest assured that with IxDF bootcamps, you'll never have to.

The bootcamp is fully online and part-time, where you'll have the flexibility to learn across 12 weeks. While you will need to be available at specific times for live lectures and meetings, these will be during weekdays at specific times that you will know well in advance.

To make it even easier for you to plan your schedule, we've maintained these activities on the same day most weeks. For example, live class discussions may always fall on Tuesdays and Thursdays at the same time, allowing you to plan other meetings and errands around it easily.

You can also work on lessons and project work flexibly based on your schedule. Deadlines, while strict, are spaced well enough to give you time for your job, studies or busy home life.
Can I get a refund if I'm not satisfied?

If you're unhappy with your bootcamp experience, you can inform us at any time and we'll do our best to find a resolution for you. If despite our best efforts, you still wish to quit the bootcamp, you can request a refund. To be eligible for the refund, you should request it within the first 14 days of the bootcamp.

Beyond the 14 days, we don't process refunds. However, if there's anything we can improve or fix for you, you will have our dedicated support right through the bootcamp.
What's the difference between the Design League Membership and doing a Bootcamp?

The Design League membership is a monthly membership that gives you 2 hours of non-structured discussion time with a mentor each month. However, the Design League does not include mentor participation outside of the 2 hours of calls.

If you'd like more hands-on guidance than what the Design League offers, the bootcamp could be right for you. In contrast to a Design League membership type, the bootcamp is a full-fledged program packed with guidance from a mentor and instructor.

As you learn fundamental theory and concepts, you'll be guided by experienced instructors.

When you work on practical projects, your mentor will help you every step of the way.

Moreover, if you enjoy learning with your peers, the bootcamp also includes peer reviews and discussion forums.


In short, as compared to the Design League, the bootcamp offers a more structured approach to learning, and more opportunities to interact with mentors, instructors and fellow students.
Will I get a certificate once I complete an IxDF bootcamp?

Yes, you'll get a digital certificate that's displayed on your IxDF profile, and you can also share it on LinkedIn like all our course certificates. You'll also receive a downloadable copy that you can print and share if any employers or recruiters need you to.
What is the quality of IxDF bootcamps compared to other UX bootcamps?

The content in IxDF courses and bootcamps are developed by and with industry-recognized leaders in UX Design. Just like in our self-paced courses, the content in the bootcamp is created by people who have both worked in the industry and taught UX academically. This means that you'll learn from people who are experts at teaching UX concepts and are also extremely well-versed with the nuances, demands and responsibilities of a real UX job.

Our selection process for mentors and instructors is extremely rigorous and selective. We go the extra mile to ensure that all our bootcamp teaching staff are equally skilled as educators and practitioners, with a proven track-record and 5-15 years of experience. In this aspect, IxDF bootcamps are ahead of the industry—many other bootcamps hire their own recent graduates as instructors. At IxDF, we insist that our instructors have worked on varied projects and held leadership roles in the industry.
If I purchase one bootcamp, will I get access to all other bootcamps?

When you sign up for a bootcamp, you get access just to the specific bootcamp that you signed up for. If you'd like to join other bootcamps, you will have to sign up for them individually.

If you work or study full-time, we recommend taking only 1 bootcamp at a time so that you can manage the workload and time commitments without getting burnt out. We have rolling enrolments for all bootcamps, so you can always start with one bootcamp and make your way through the others without waiting too long.