 Bring the power of IxDF courses into your classroom
Apply for an Academic Membership
Bring cutting-edge UX courses into your classroom
Are you looking to give your students a leg-up when it comes to their career? Look no further—you can provide them with the most industry-relevant design curriculum available, through an Academic Membership with the Interaction Design Foundation (IxDF).
If approved, your institution—be it an educational start-up or established university—will be able to translate online IxDF course content into offline learning material that you can teach to students through a flipped-classroom model. You'll also be able to co-brand and co-market the associated Course Certificates.
This is a unique opportunity for you to use almost two decades of top-quality UX design knowledge in your quest to educate tomorrow's industry leaders.
Institutions that utilize our content
Many global institutions trust our course material when it comes to training and education:
First-class content across the full spectrum of UX design
Through an Academic Membership, you can transfer online course content from established academics and experienced professionals into ready-to-teach, offline material. You'll be utilizing educational content from instructors such as: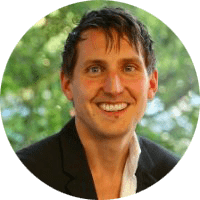 Frank Spillers, CEO of Experience Dynamics, with decades of experience in UX consultancy at major global brands.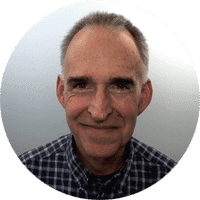 William Hudson, CEO of Syntagm Ltd, with a lifetime of experience in UX consulting and teaching at major global brands.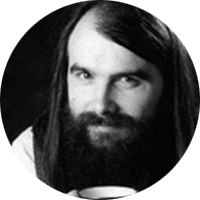 Alan Dix, co-author of the globally best-selling university-level textbook on Human-Computer Interaction.
By using their course material to enhance your modules and learning pathways, you'll be able to teach your students everything from the fundamentals of UX design, to more in-depth content such as design thinking, psychology, and emotional design. You'll be able to use our course material to teach and inspire students who want to become UX designers, as well as those who are seeking careers in product management, front-end development, and marketing. Every one of your students can learn—and will benefit from—great design.
Dual Certificates for double the impact
With an Academic Membership you can take co-branding to the next level, by giving your students dual certificates for every course they complete.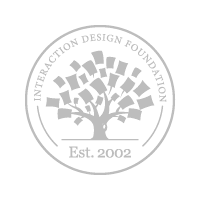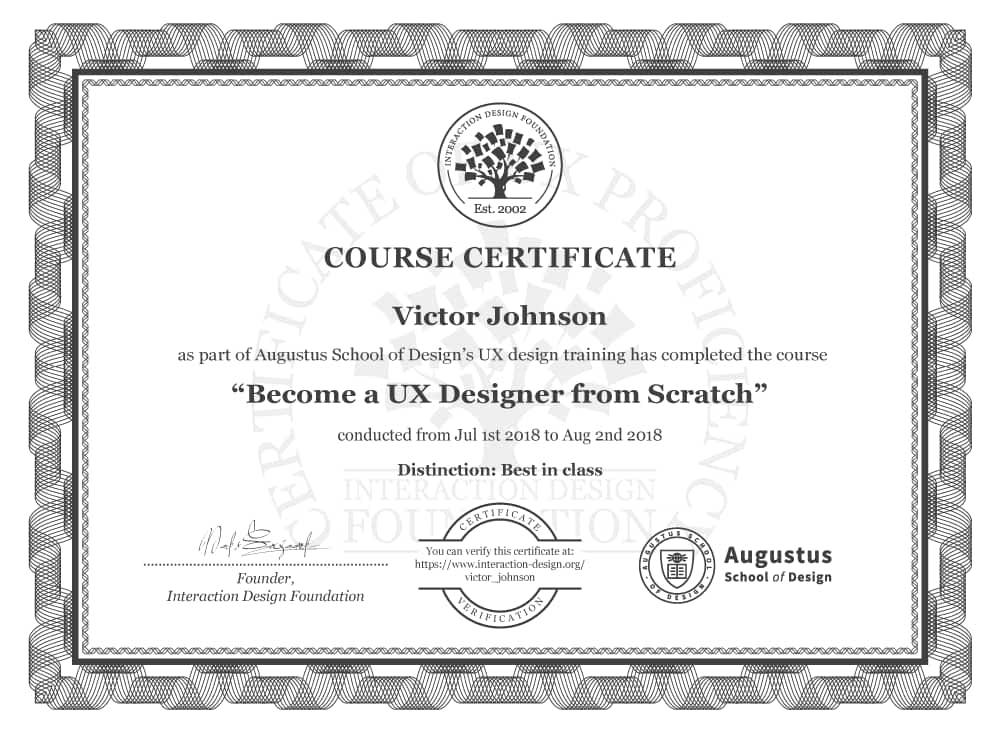 Boost your students' career prospects by providing them with an industry-recognized Course Certificate alongside your institution's course credits.
Boost your credibility
As a partner of the IxDF, you'll be able to lean on our brand as a symbol of top-quality UX education—both to prospective students, and their future employers.
"Ivy League level education in UX, Product Design or Human-Computer Interaction"
Forbes.com

"A goldmine of information on interaction design"
Don Norman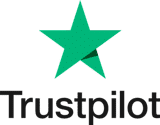 4.4/5 "Excellent"
Trustpilot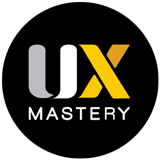 9/10 "I highly recommend it for anyone."
UX Mastery
With an Academic Membership, you'll not only get full access to our vast and growing catalogue of courses, you'll also become an IxDF educational ambassador within your region. This means you can use the IxDF name and logo throughout your institution's website and marketing efforts.
Apply to become a partner
Whether you're an educational start-up or established university, we would like to explore what a partnership with you would look like. Tell us about your institution's requirements and we'll be in touch.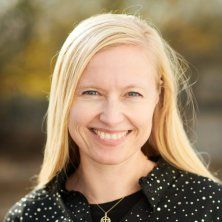 Hi, I'm Rikke! If you'd like to learn more about how we can enhance your design curriculum then please reach out.
Make more time for teaching
No one likes administrative work—especially people like you, who are passionate about what they're teaching! That's why we've made managing your institutional membership simple and straightforward.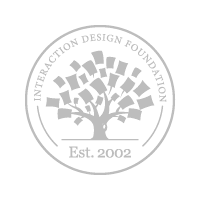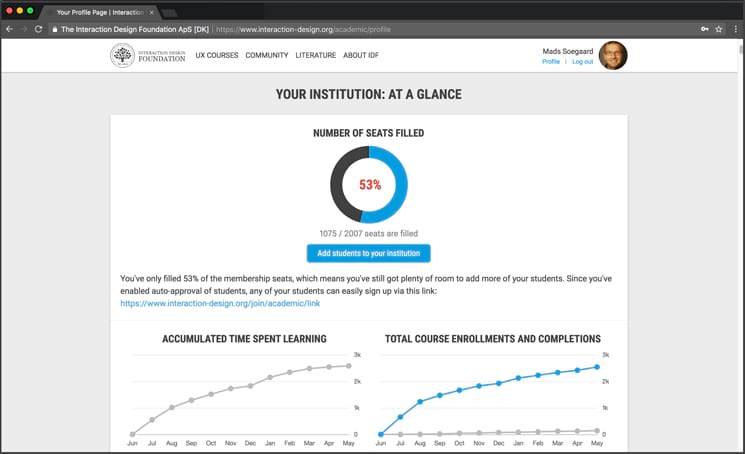 Our unique dashboard centralizes course enrollment, progress tracking, reporting, and billing. Everything you need to know about what your students have learnt is just one click away.
Save more as you teach more
When you and your students have to pay for new textbooks every time you pick up a new course, costs can skyrocket very quickly. That's why, unlike other educational providers, the IxDF has a flat membership fee regardless of how many courses you choose to teach.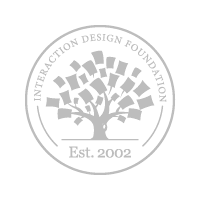 Besides cost savings, our flat pricing model reflects our core belief that should be a lifelong journey—both inside and outside of the classroom.
Support your students with a global community of designers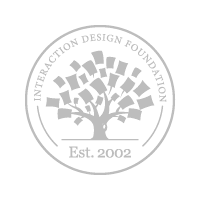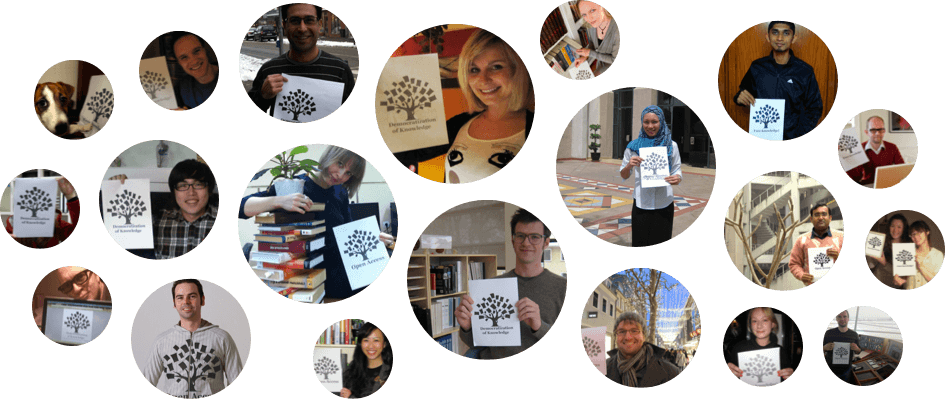 Provide your students with another leg-up into the design world by connecting them with our global design community. Whether they want help with a challenging question or design problem, or just want an opportunity to network, there will be thousands of helpful designers at their disposal.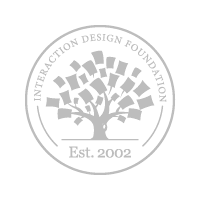 Discuss your problems in our forums to get valuable input from other designers around the world.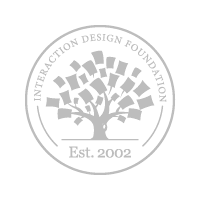 Head to an IxDF meet-up to have an in-depth conversation with designers nearby.
With IxDF Local Groups in every city, your students can connect with UX professionals near you and gain fresh perspectives on their studies and career prospects. They'll provide a great opportunity for your students to start building their professional profile—and you may even decide that your institution is a perfect place to hold the next IxDF Local Group meet-up!
Upcoming local UX meet-ups
Ready to become an academic partner of the IxDF?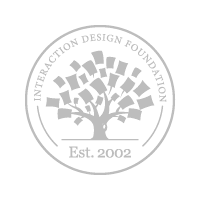 Co-branded and co-marketed
courses to teach your students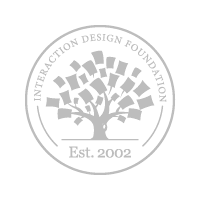 Get tailored curricula and help
with creating your custom content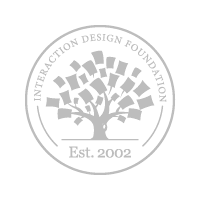 Become an IxDF educational ambassador
in your region